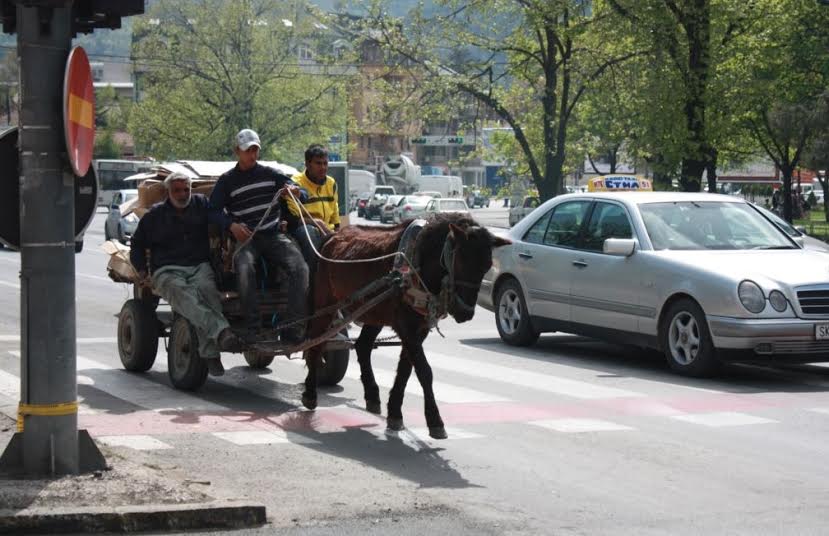 Skopje, 19 June 2015/ Independent Balkan News Agency
By Naser Pajaziti
Recently, FYR Macedonia has been ranked last in all reports published by prominent institutes and international centers.
The two reports published in the past two days have ranked the country at the end of the list.
According to the report "Quality of Life", an international research project, FYROM ranks in that list of countries where quality of life is the worst one. The report is based on evaluations about the economy, level of pollution, health care, prices, purchasing power and accommodation.
Meanwhile, the report published on Wednesday "The Global Peace Index" ranks FYROM in a worse position than all of the neighboring countries of the region, namely on the 71st place. Meanwhile, Kosovo is ranked on 69th in the Global Peace Index for 2015.
The index measures peace in 162 countries of the world, based on 23 indicators which can be divided in three groups-security level in society, number of foreign and national conflicts and the level of militarization.
Expert of political developments, Dzenis Sulimani told IBNA that these reports are real for FYROM, because the country has come to a gridlock in all domains and irresponsible politicians are pushing the country on the edge of instability.
"Responsibility for this situation falls on the government. This government has increased social divisions and it makes no efforts to make any improvements. Dialogue is lacking and all policies are anti-European and anti-peace", Sulimani declared.
According to him, this country may have its image back through a more open society, where all communities are equal and where people have faith on institutions.
Citizens believe that politics is to blame for this situation. Jasna L from Skopje, believes that current government policies have brought a very difficult situation for the country.
"As citizens, we're losing our patience. There's no perspective and things are becoming more difficult day by day. Poverty and insecurity are growing. Young people are going abroad and there are no alternatives here. On the other hand, we see the government's campaigns claiming that investments are growing along with the number of jobs. I don't know where is this stuff taking place, at a time when we're here", says Jasna L for IBNA.
Fuat Hoti from Kumanovo, an economics graduate and unemployed, says that all reports are real and that the population is suffering as a result of this political class.
"These reports are real, but the government says that unemployment is dropping, new jobs are being created and that miracles are happening. These are all lies. This country is suffering as a result of the government propaganda. There must be change, otherwise there's no future", Fuat Hoti said for IBNA. /ibna/