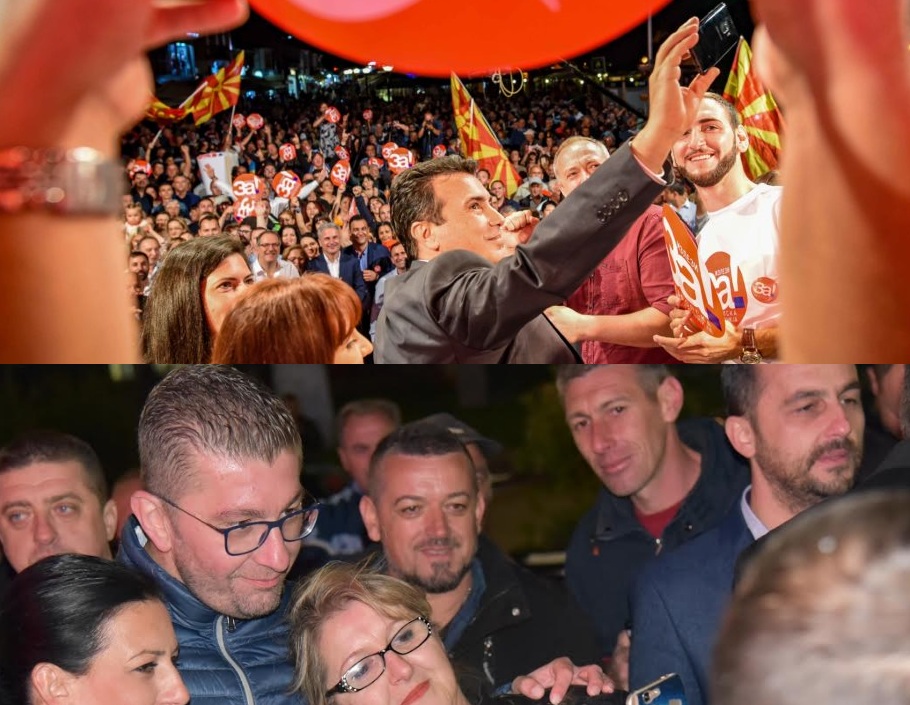 "Time has come to bring Europe here. We cannot wait. Every vote in favour of the deal will be in the best interest of our children. We have the obligation of participating in the voting on Sunday", said PM Zoran Zaev in his last meetings held with voters in the eastern part of the country. Zaev said that September 30 is a historical chance for the country and its future.
On his part, leader of the Macedonian opposition party, VMRO-DPMNE, Hristijan Mickoski has rejected the Prespa agreement.
"SDSM does not have the support of the citizens in the referendum. The Prespa agreement is the worst possible solution for Macedonia", Mickoski said, stressing that citizens are free to decide if they want to participate or not on Sunday's referendum.
Chairman of BDI (Democratic Union for Integration), Ali Ahmeti said that Albanians should vote on Sunday and he addressed the same message for Macedonians too.
"People should vote in favour of the Prespa agreement, because this agreement opens up a new perspective for the country's accession and development. Macedonian identity and language are preserved within NATO and the EU", Ahmeti said.
On Sunday, 1.8 million people will decide if they're in favour or against the Prespa agreement, which put an end to a long lasting dispute between Athens and Skopje. According to the deal, the country's new name will be "Republic of North Macedonia" and this will enable the country to become a NATO and EU member. /ibna/