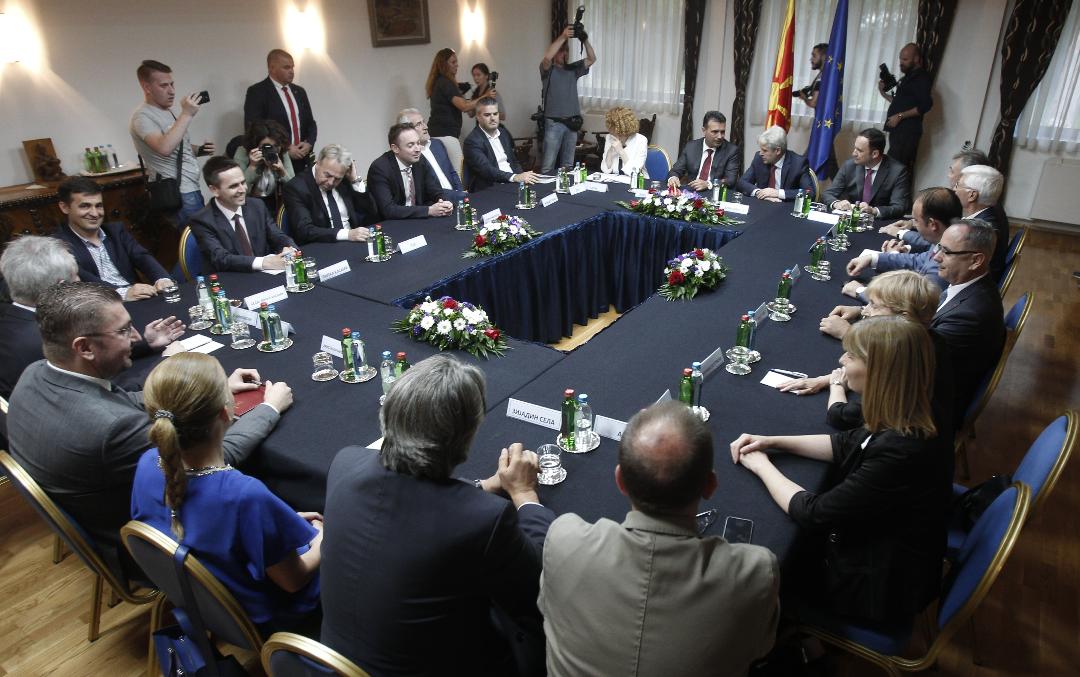 During the second phase of talks which was held last night, majority and opposition in FYROM failed to come to an agreement about the holding of the referendum on the issue of the name. PM Zoran Zaev says that VMRO-DPMNE's leader, Hristijan Mickoski has conditioned the accord on the referendum with an amnesty for former officials of this party who were involved in the violent events of April 27.
"Hristijan Mickoski could not appreciate this momentum. Instead of boarding the train to the EU and NATO, he chose to remain in the dark part of history. After he saw that an amnesty was out of the question, he chose not to accept an agreement", Zaev said.
The chairman of VMRO-DPMNE, Hristijan Mickoski has dismissed the accusations made by PM Zaev, adding that amnesty is not part of these talks and that the talks have been focusing on the drafting of the question that voters will be asked in the referendum.
The leader of the opposition did not say if the opposition is aiming to block the referendum, but he said that all possibilities are open.
So far, none of the political parties has declared if the talks for the referendum will continue. /ibna/