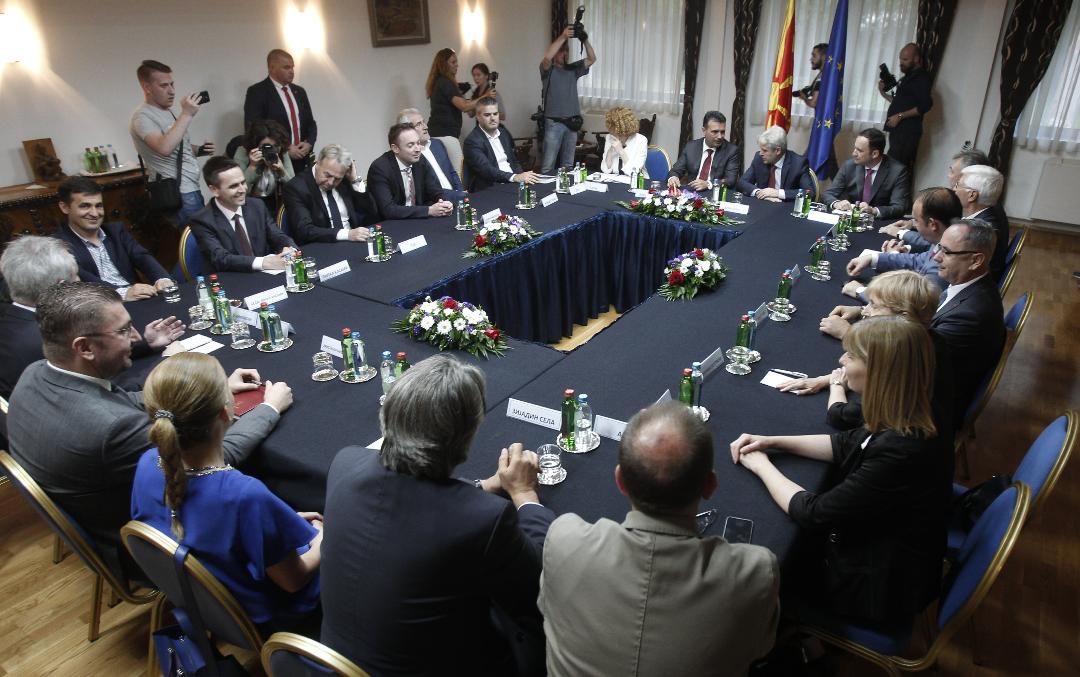 Political leaders in Skopje met last night and reached an agreement regarding the preparations for the process of the referendum on the issue of the name. The main focus of the meeting was the election of the members of the State Election Commission, which will organize the referendum.
The leader of the largest opposition party, VMRO-DPMNE, Hristijan Mickoski left the meeting demanding that another meeting should take place with only the leaders of the four main parties in the country.
Mickoski still maintains that before the members of State Election Commission are elected, the bill for the funding of political parties should be voted and a government of technocrats should be formed 100 days before the referendum.
PM Zoran Zaev declared after the meeting that political parties were of the opinion that the referendum should have a consulting nature rather than a binding one and that all political parties fully support the Euroatlantic integration process.
Meanwhile, another meeting between political leaders will be held today to discuss the issue of the referendum and the election of the State Election Commission.
"Are you in favour of EU and NATO accession by accepting the Agreement on the name reached between the Republic of Macedonia and Republic of Greece" is one of the questions that voters may be asked during the referendum. /ibna/