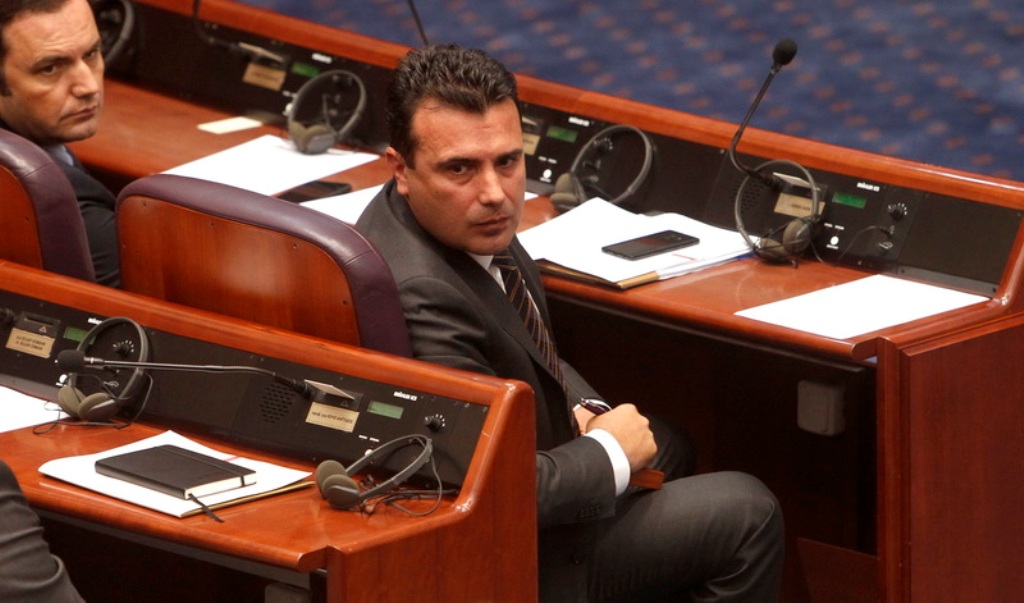 FYROM's Prime Minister, Zoran Zaev has started to hold intensive meetings with leaders of political parties in order to secure the votes needed for the constitutional amendments which would enact the country's new name "North Macedonia.
Today, Zaev will meet with the leader of BESA Movement, Bilall Kasami. This party has two seats in Parliament. Meanwhile, in the days to come, he will also meet the leader of Alliance for Albanians, which also has two seats.
In the first reading, these two opposition parties voted in favour of the constitutional amendments, but now they are conditioning their vote with a number of demands. In the part defining citizenship, they have demanded the "Macedonian" denomination to be removed and be replaced with "citizens of North Macedonia". The Albanian opposition has also demanded for Albanian and Macedonian to appear as official languages in the Constitution.
Leader of BESA Movement, Bilall Kasami declared that if the government refuses to heed their demands, then they will not offer their vote for these constitutional amendments.
Meanwhile, PM Zoran Zaev is optimistic that the necessary votes will be secured, however, according to him, anything can happen.
"I will do my best to secure two thirds of the votes", Zaev said. /ibna/