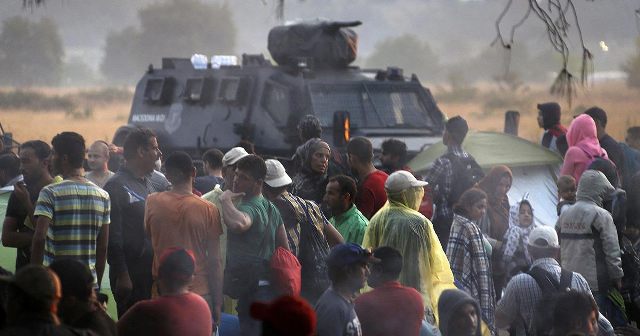 Skopje, 16 November 2015/Independent Balkan News Agency
By Naser Pajaziti
State authorities in FYROM are looking into the possibility of installing barbed wire fences on the Greek border. This decision has been recommended by the country's high Security Council, headed by the president of the country, George Ivanov.
If the situation with the large number of refugees will change, then the military forces and the Crises Committee  will resort to the installment of barbed wire fences in those places which are considered as entry places for refugees.
President Ivanov, as commander of general security forces, has ordered the army to start to clean the terrain and install the fence.
Minister of Interior, Oliver Spasovski said that for the time being, there is no imminent threat for the security of people in the country.
"Security measures will strengthen for buildings protected by police, for activities, rallies and sport manifestations where there's a high participation of people and there will also be more rigorous checks on the refugees that enter the country", minister Spasovski said.
Analysts on security affairs say that president George Ivanov doesn't have a preventive strategy to preserve security and stability in the country.
Analyst Nano Ruzhin says that this shows that there exists a lack of readiness and adequate information on the true security challenges that FYROM is facing.
In the recent days, 4 to 5 thousand refugees have entered the country on a daily basis. According to the information from the ministry of Interior, from June this year until November, 240 thousand refugees, mainly from Syria, Afghanistan and other Middle Eastern countries, have entered FYROM. /ibna/