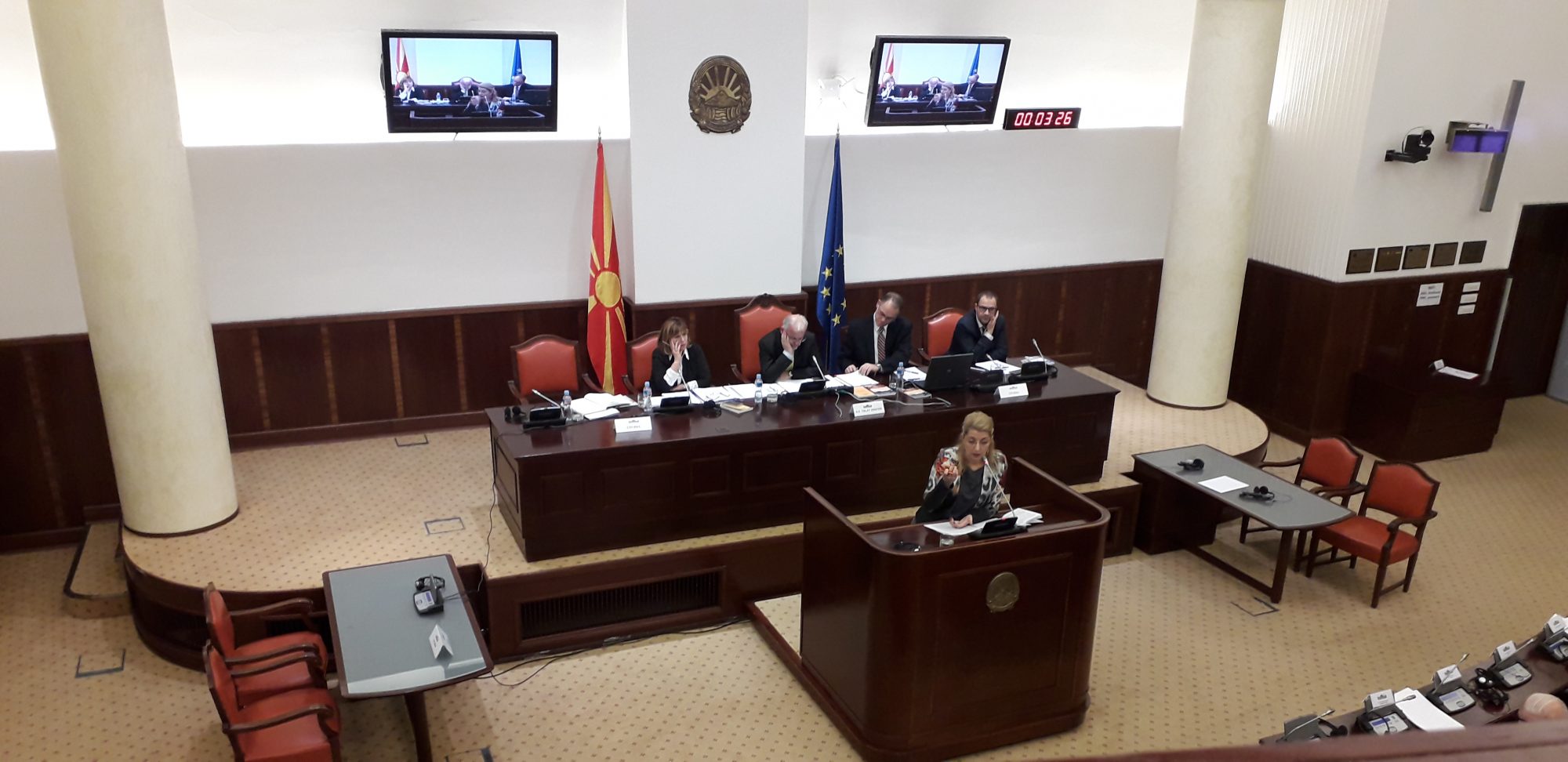 The Parliament's Committee on Constitutional Issues, chaired by Speaker Talat Xhaferi, will begin debating the fourth amendment to the Constitution stemming from the Prespa Agreement between FYRO Macedonia and Greece on Sunday.
The fourth draft-amendment, in addition to affirming the FYRoMacedonian identity, will read that 'the Republic protects the rights and interests of its nationals living or residing abroad and advances their ties with the homeland.'
The Committee has already passed three amendments to the Constitution. The first change envisages replacement of the word Republic of Macedonia with Republic of North FYROMacedonia throughout the Constitution, except in Article 36 due to its historic context. The second amendment foresees that in the Constitution's Preamble, decisions of the 1944 Anti-Fascist Assembly of the National Liberation of Macedonia ASNOM should be replaced with ASNOM's Proclamation and that the Ohrid Framework Agreement should be added. Under the third amendment, a new paragraph is added to underscore the respect of the sovereignty, territorial integrity and political independence of the neighboring countries. The session of the Committee on Constitutional Issues is envisaged to last 12 days. A plenary session has been already scheduled on December 1. Draft-amendments are passed by a simple majority of 61 votes, followed by a public debate. Its duration should be defined by Parliament. The next stage involves the government preparing the draft-amendments and forwarding them again to Parliament where MPs should adopt them with a 2/3 majority, i.e. 80 MPs in the 120-seat Parliament. The amendment to the Constitution's Preamble also requires a so called Badinter majority.
80 MPs, including several opposition MPs, On October 19th voted in favor of initiating changes to the Constitution in accordance with the agreement with Greece.