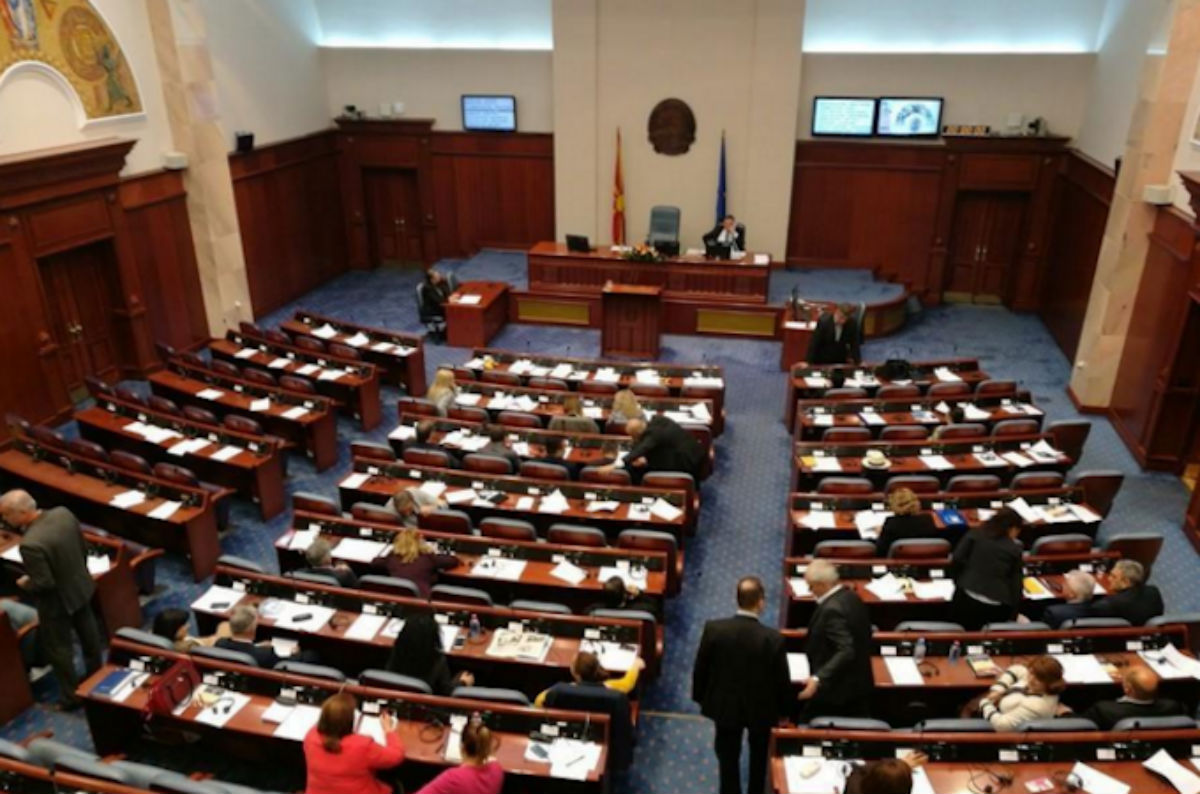 As of today, the bill on constitutional amendments stemming from the Prespa agreement will be discussed in parliamentary committees and on Monday, the bill will be discussed in a plenary session.
Parliamentary speaker, Talat Xhaferi has announced that there will be marathon session, hoping that the agreement will be voted.
However, the majority in parliament has not yet secured the two thirds of votes because VMRO-DPMNE has not agreed to support the agreement.
SDSM lawmaker, Aleksandar Kiracovski is convinced that the bill that was sent to parliament will secure 80 votes. Meanwhile, VMRO-DPMNE has not yet come up with a decision, but this party issued a statement today saying that it's against the agreement and that it's MPs will not accept the Prespa agreement.
The procedure for the amendment of the Constitution will go through three phases. In the first phase, two thirds of MPs should give the green light for the constitutional amendments. The second phase will see the discussion of the proposed amendments and the third phase will see their approval by two thirds of the votes.
If the bill for the constitutional amendments does not obtain two thirds of votes, then the country will head to elections. /ibna/