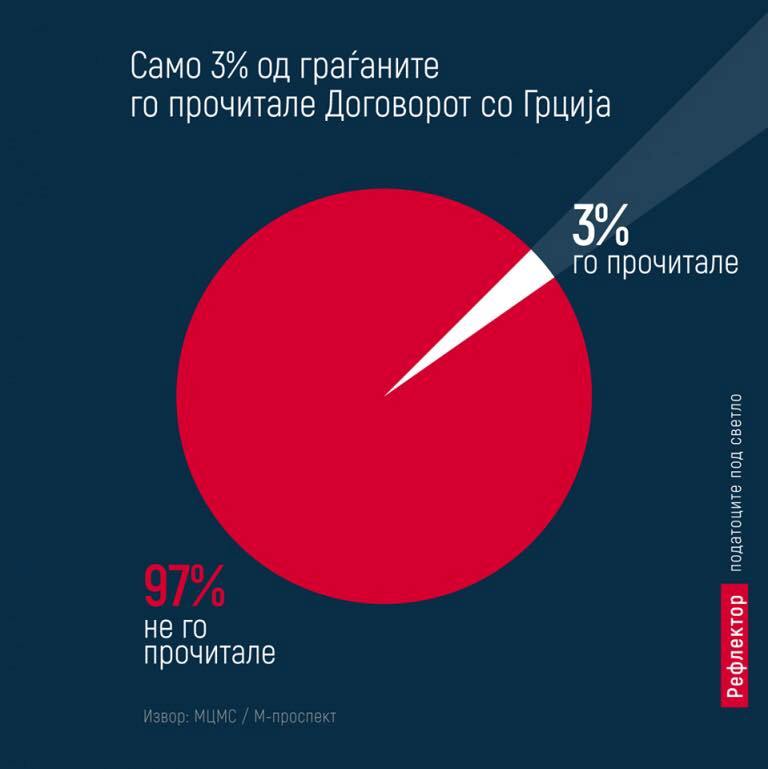 On 30th of September, citizens of FYROM will vote on the issue of the agreement reached with Greece. However, only a small number of them have read the agreement or know what the agreement contains.
This is the finding of an opinion poll of the Centre for International Cooperation in FYROM. The opinion poll suggests that 97% of respondents have not read the agreement signed with Greece, while only 3% have read it.
According to the opinion poll, 41,5% would vote in favour of the country changing its name, while 35,1% would vote against.
The opinion poll has been conducted during the period from July 24th until August 1st by telephone and the number of respondents was 1026. Meanwhile, the campaign for the referendum continues, although political parties are very little active due to the summer holidays. /ibna/