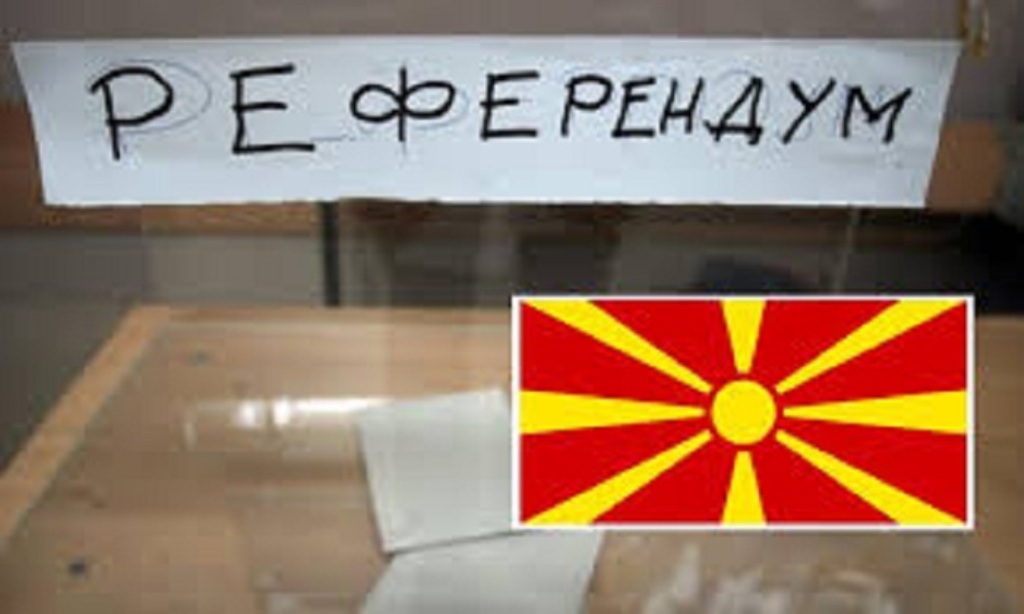 FYROM is observing a two day electoral silence ahead of Sunday's referendum on the issue of the name. At midnight on Thursday, political parties ended their campaign. Governing coalition parties led by SDSM (Macedonian Social Democratic Union) has called on people to participate in the voting and vote in favour of the name agreement in order to give way to the country's NATO and EU accession.
Macedonian opposition, on the other hand, has declared that it is against the Prespa agreement, but it has not called on people to boycott the referendum.
The question that voters will be asked in the referendum is: Are you in favour of EU and NATO accession, by accepting the deal reached between Republic of Macedonia and Republic of Greece?
The number of eligible voters is 1.806.336, while the threshold for the validity of the referendum is above 50%. This referendum will be monitored by 12 thousand domestic observers and 500 foreign observers.
Through the Prespa agreement, Skopje and Athens reached a historical deal and agreed on the country's new name, "Republic of North Macedonia". /ibna/