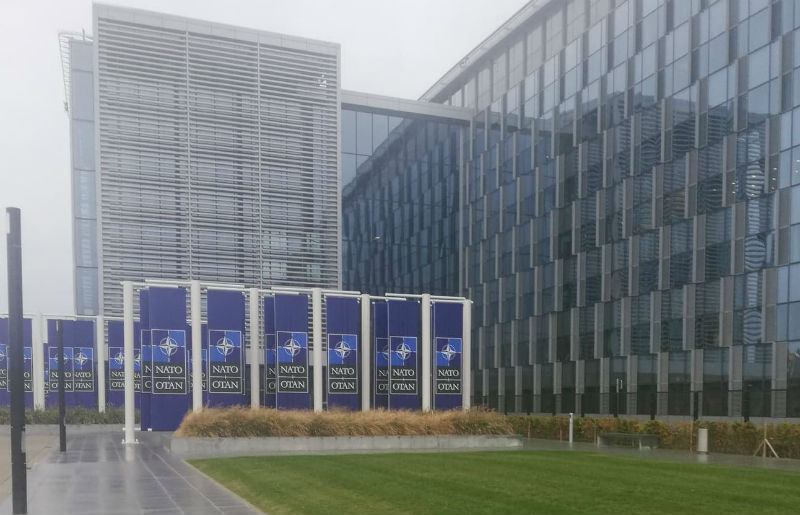 NATO begins to doubt that the main opposition party VMRO-DPMNE really wants Macedonia's membership in the EU and NATO.
"What you all should ask VMRO-DPMNE is whether the party is still in favor of FYROM's EU and NATO membership. From our perspective, the implementation of the Prespa Agreement is the only way to move forward. All right, let them say that the Prespa Agreement is dead, but what is the other way for the country to go forward? We will ask this question in the next weeks," the senior Alliance official said on Monday, announcing the continuation of the accession talks with the country.
According to the official, it is easy to say no, but the difficult question is what are the alternatives for the country. However, he denied the possibility of NATO being involved in the internal dispute.

"It is not our job as NATO to be involved in internal discussions. If people say that they do not want the Prespa Agreement, then we will accept their decision. The clock is ticking. We do not have all the time in the world. We see what is best for the future of the country. We do not see another way, we do not know another way, and we can only speculate what the future Greek government will do, but what we know is that this is an agreement that we have been waiting for 25 years, and such great changes do not happen easily in the Balkans," NATO's senior official said.
He pointed to the statement of the German sister-party of VMRO-DPMNE, CDU, that it should accept the name agreement because it is in the best interest of the country. According to him, there is no plan B for Macedonia, that the agreement reached is the best that is on the table, and they really believe that all political actors in the country will see this possibility. "It's really right now or never," said the official.
In order to show where he draws his arguments from, despite the claims of VMRO-DPMNE – that the referendum failed – he pointed out that the referendum was consultative and it was not part of the Prespa Agreement, that the constitutional changes were part of the deal.
"We will not stop at this point because we are still seeing the opportunity for the name agreement to be implemented. The accession talks will continue," he said, announcing that on October 18th and 19th, experts from Macedonia from several ministries will come to Brussels for two days of intensive negotiations in three spheres – rule of law, security sector reforms and defense reforms.
Slobodanka Jovanovska
Nezavisen Vesnik correspondent from Brussels