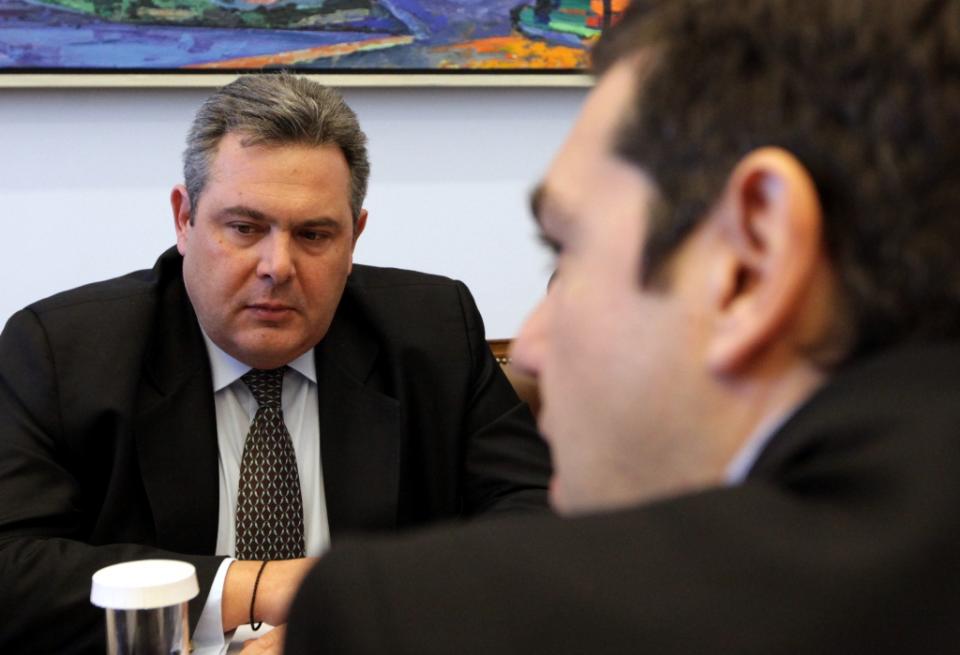 The Greek government appears to be intent on reaching a mutually acceptable solution to the long-standing FYROM name dispute, with the issue rising to the top of the domestic political agenda in recent weeks as United Nations mediator Matthew Nimetz is due to visit Athens and Skopje on Tuesday and Wednesday respectively.
Greek Prime Minister Alexis Tsipras will seek to strike the widest possible majority in Greece for any prospective agreement struck with Skopje on the name issue. The primary aim for the PM is also, however, to safeguard his government's stability as developments over the upcoming period are seen as crucial for the domestic political landscape and the government.
As things stand, junior coalition partner ANEL appears reluctant to back any solution that includes the term "Macedonia" in a composite name for the neighboring country. However, regardless of ANEL's stance, government officials expect ratification of a possible agreement in parliament to be more or less secured, since a simple majority is required. Such a majority could be reached – providing a composite name solution and an agreement to amend the FYROM constitution is struck – with the support of crucial players of the center-left.
At the same time, SYRIZA is also preparing for the possibility of a surprise decision by ANEL to abandon the ruling coalition. Such a move could make sense for Panos Kammenos, considering that a U-Turn on his strong stance against the use of the term "Macedonia" could see his right-wing party sink in opinion polls. Latest surveys show that the vast majority of voters oppose the use of the term "Macedonia" in a composite name for FYROM.
While SYRIZA officials acknowledge that it would be near impossible to switch ANEL with another party in a ruling coalition without an election, nevertheless, it is considered possible that the support of some ANEL and Union of Centrists MPs could be secured to prop up the current SYRIZA parliamentary group of 145 MPs, should Kammenos abandon the coalition abruptly. Independent lawmaker Theodora Megaloeconomou recently announced she is joining SYRIZA's parliamentary group, while observers point out that others could also be tempted to join, in exchange for a spot on the SYRIZA ticket in the next election.
Finally, government officials are also keen to assess the political impact of the turnout at a scheduled protest rally in Athens on 4 February. The magnitude of the protest will "be seriously considered", government sources are quoted in local press reports to have said, hinting that a large turnout would make it very difficult for Tsipras to ignore the public and attempt to solve the name issue anyway./IBNA