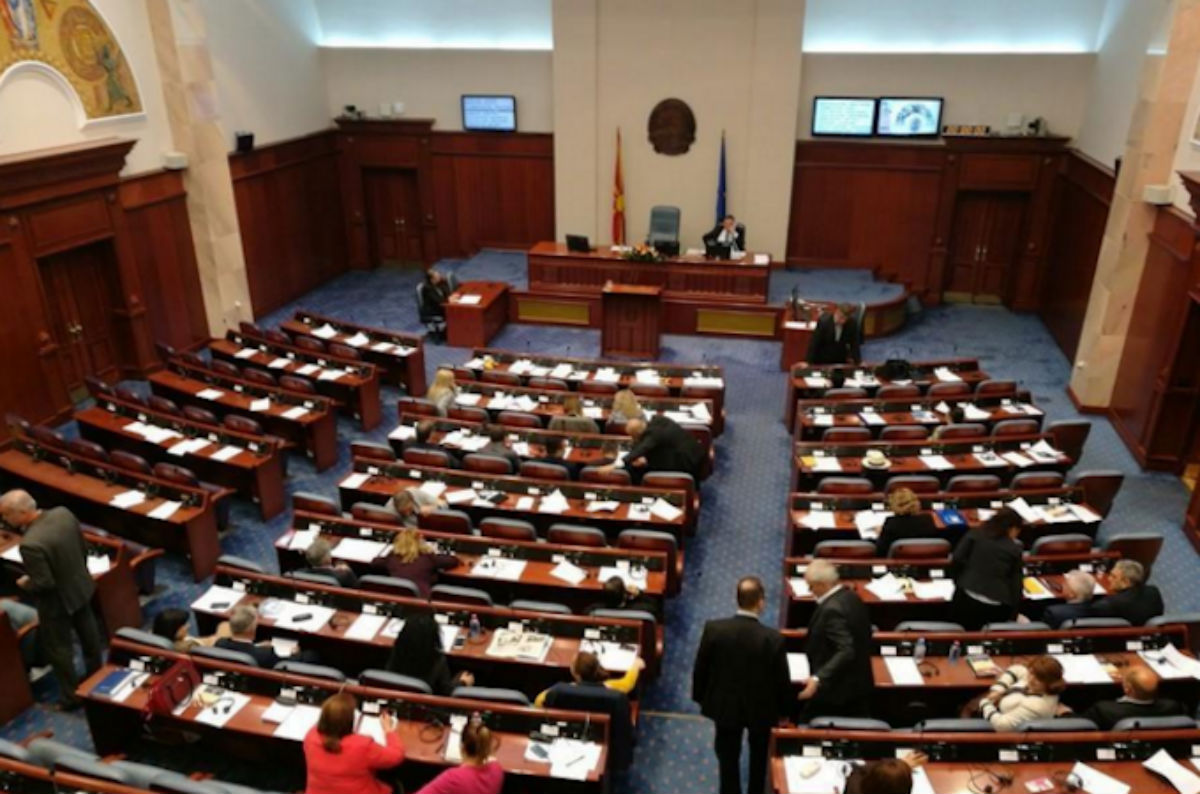 The proposal for the constitutional amendments needed to ratify the country's new name "Republic of North Macedonia" is expected to be the focus of parliamentary debates today. Yesterday, the government led by PM Zoran Zaev gave the green light to this agreement.
Parliamentary speaker Talat Xhaferi said that these proposals have arrived in parliament. Now, MPs have 10 days to discuss and decide whether they want to ratify these amendments or not.
Asked if an absolute majority has been secured, Xhaferi said that he could not comment the ongoing negotiations.
"Now is the time!", PM Zoran Zaev posted on Facebook, calling on MPs to support the constitutional amendments which are part of the Prespa agreement.
"Every MP has a historic obligation in front of their citizens to enable Macedonia's path toward stability and economic prosperity. This is the path to NATO and EU", Zaev underlined.
Meanwhile, VMRO-DPMNE says that Zaev does not have the legitimacy to amend the Constitution and the constitutional name, because 1.2 million people did not back the referendum. "Citizens did not support his policy which aims at ruining the state. The Prespa agreement is now politically dead", VMRO-DPMNE says.
Meanwhile, threats have also been issued against opposition MPs who would vote in favour of the agreement.
"Those VMRO-DPMNE MPs who vote in favour of these constitutional amendments and in favour of eradicating our country's name, should know that they will not even be able to make it to the border in their attempts to escape the country", said Janko Bacev, leader of the pro Russian party United Macedonia.
Analyst Branko Geroski says that there needs to be an agreement between PM Zoran Zaev and opposition leader Hristijan Mickoski in order to avoid a snap election.  /ibna/