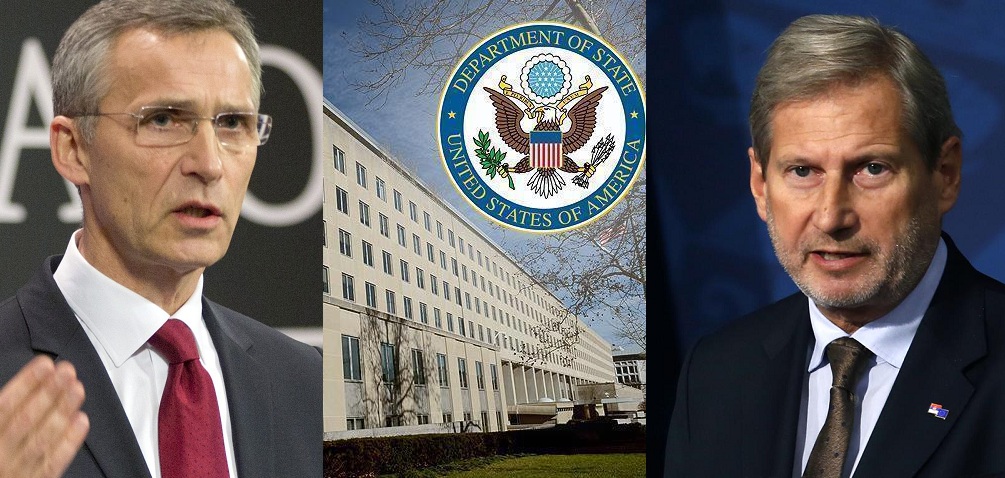 The international community has hailed the referendum that was held yesterday in FYROM, calling for the Prespa Agreement to be voted in Parliament.
NATO's Secretary General, Jens Stoltenberg has once again expressed NATO's support.
"I would like to congratulate the citizens of the country for voting in favour of the deal. I call on all leaders to seize this historic opportunity. NATO's doors are open, but the necessary criteria should be delivered", Stoltenberg said.
The US State Department declared that it hails the result of the referendum and that it supports the full implementation of the Prespa Agreement, which will pave the way for NATO and EU accession and also contribute for regional stability, security and prosperity. Washington called on political leaders to implement this agreement in Parliament.
EU Enlargement Commissioner, Johannes Hahn said that votes in favour of the deal are important because this means support for the Prespa Agreement.
"I expect all political leaders to respect this decision and stand united", Hahn said.
Turnout in yesterday's referendum was 36,8%, while the threshold for the validity of the referendum was above 50%. /ibna/