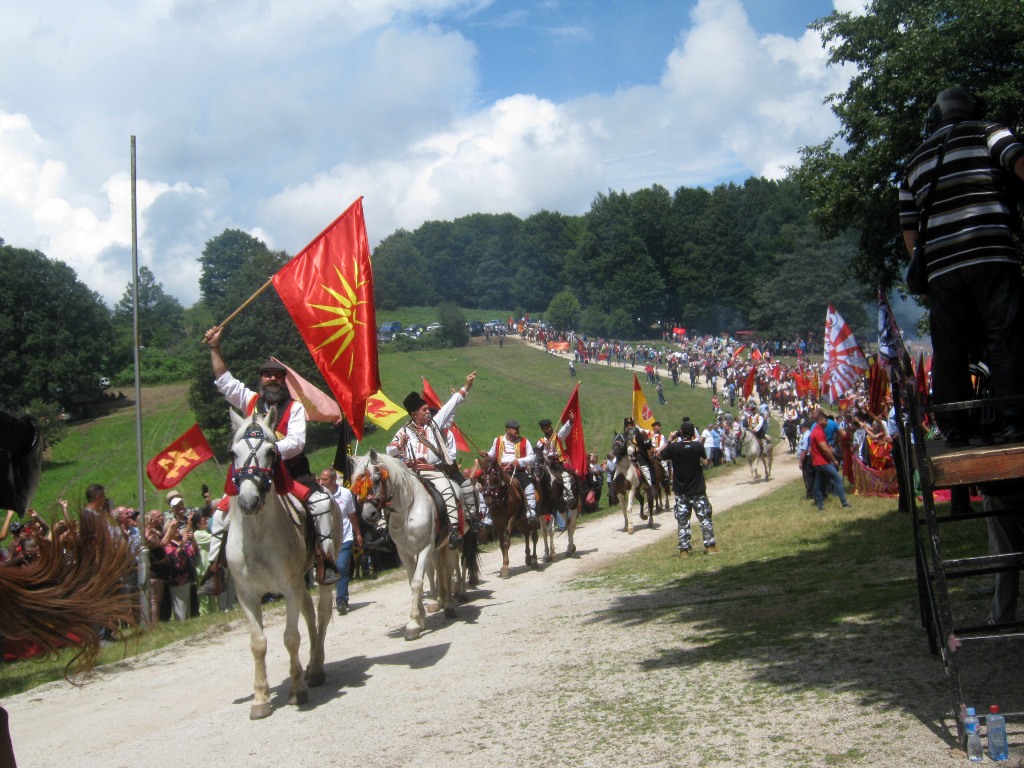 This year's celebrations for the Republic Day, better known as Ilinden, were associated with messages in favour and against the referendum on the issue of the name. Ilinden is considered as the biggest historical event for the country and it relates to the uprising of August 2nd, 1903 organized for the liberation of an area called Krushvo from Turkish occupiers.
This day was overshadowed by political messages sent out by state leaders. Some of these messages were in favour of the country's new name, North Macedonia, some were against.
"Citizens have united around the idea for EU and NATO accession, but they also want to preserve the name, dignity and their honour", president Ivanov said.
PM Zoran Zaev invited voters to participate in the referendum which will be held on 30th of September and vote "yes" for the sake of future generations and the future of the country.
"The agreement reached with Greece is a patriotic agreement which aims at preserving the identity and language of Macedonia", Zaev said.
The messages sent out by the chairman of VMRO-DPMNE, Hristijan Mickoski were against the referendum.
"The more you encourage people to vote 'yes' the more of them are going to say 'no'", Mickoski said, addressing to the majority in power. /ibna/