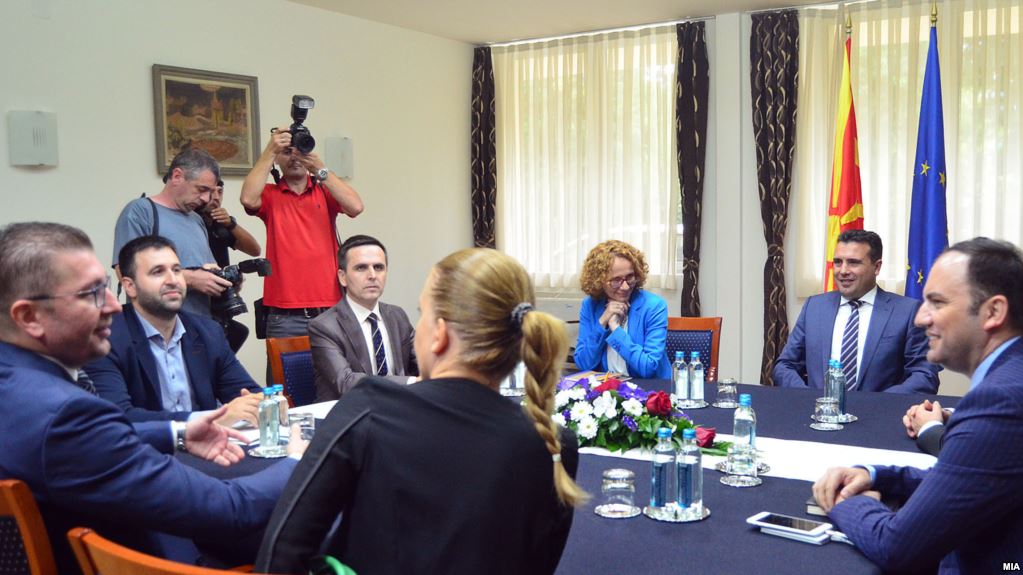 The meeting of the leaders of the four main parties in the country turned out to be a successful one, because political parties have agreed on a number of pending issues, which will give way to the holding of the referendum on the name.
PM Zoran Zaev said that the majority has accepted the proposal made by VMRO-DPMNE to form a government of technocrats before each election is held.
"In these three meetings, we needed to be patient. We have agreed on many issues. Before signing the agreement with Greece, we accepted changes in the State Election Commission. The work groups are also working on the content of the bill for the financing of political parties", Zaev said.
The PM said that political debate will continue on the referendum, its character and the date.
The leader of VMRO-DPMNE, Hristijan Mickoski said that there's been agreement on several of the requests made by this party.
"The government has accepted some of the proposals made by VMRO-DPMNE. We want the same conditions that the opposition had in the last parliamentary elections in December 2016", Mickoski said.
Today's meeting was the third one this month. The four main political parties sat down and talked about the formation of the State Election Commission, which will hold the referendum on the country's new name, Republic of North Macedonia. /ibna/