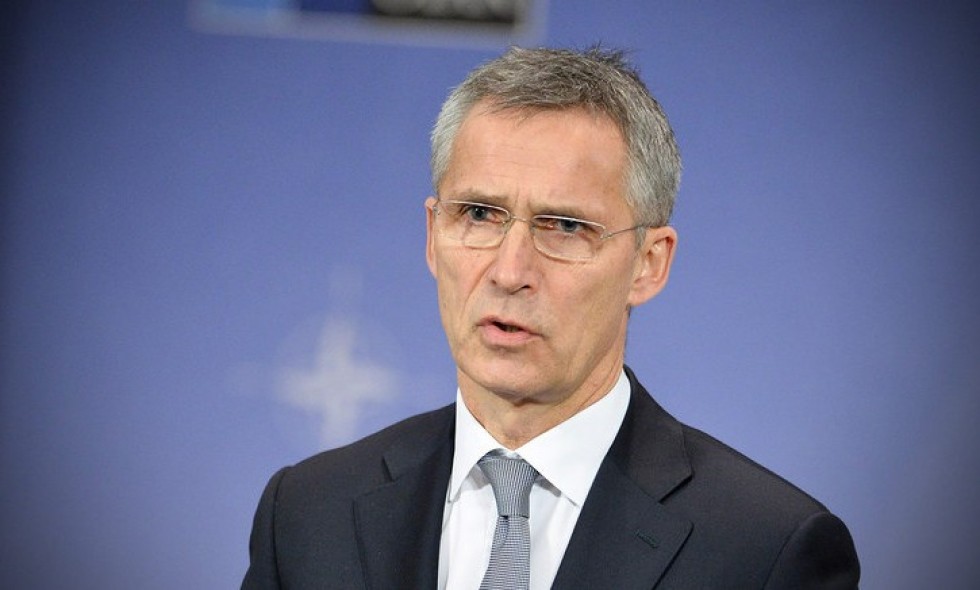 NATO will invite former Yugoslav Republic of Macedonia to join the Alliance as a member country once a mutually acceptable solution is reached in the name dispute with Greece, NATO Secretary General Jens Stoltenberg says in an interview with MIA conducted on the eve of his first official visit to the country.
Asked whether FYROM will be extended a membership invitation at the NATO Summit in Brussels without a settled name issue, under the provisional reference FYROM, Stoltenberg categorically said that the position of NATO remains unchanged.
"No. NATO's position remains unchanged. All decisions in NATO are reached based on a consensus among all NATO allies. At the summit in Bucharest and all other subsequent summits, they agreed that NATO will invite your country to join after a mutually acceptable solution to the name issue under UN's auspices is reached", Stoltenberg told MIA.
The NATO chief said he welcomes the renewed negotiations between Greece and FYROM./IBNA