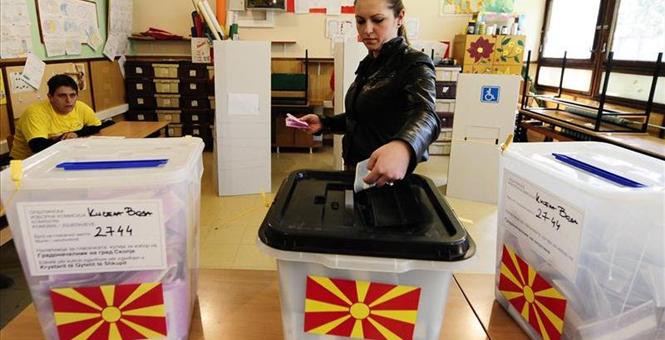 WATCH LIVE THE PARTICIPATION IN THE PARLIAMENTARY ELECTIONS
WATCH LIVE THE PARTICIPATION IN THE PRESIDENTIAL ELECTION
Skopje, April 27, 2014/Independent Balkan News Agency
By Naser Pajaziti
Early parliamentary elections and second round of presidential elections are being held today in FYR Macedonia.
The citizens of this country will elect the president and the new members of  parliament.
These are the 5th presidential elections after the independence of the country. The run-off is taking place between the presidential nominees George Ivanov from VMRO-DPMNE and Stevo Pendarovski from LSDM.
Part of the race for the early parliamentary elections are 14 lists, out of which 5 coalitions and 9 Macedonian and Albanian political parties who will occupy the 123 seat parliament of the country.
Three MPs will be elected from the Diaspora, which voted yesterday in the diplomatic centers of the three constituencies, Europe, USA-Canada and Australia.
According to the polls, VMRO-DPMNE and BDI (Democratic Union for Integration) are ahead.
According to the State Election Commission, 1,7 million people are entitled to vote in 3480 poll stations throughout the country.
Polling stations have opened at 7 am and they will close at 7 pm.
The elections will be observed by a large number of domestic and foreign monitors.
According to SEC, the number of accredited monitors is 9.952 domestic ones and 550 foreign ones, with a large number of OSCE/ODIHR observers and 283 interpreters.
The elections are being closely followed by foreign media, which have accredited their reporters and crews. /ibna/
Note: External links have no connection with IBNA and they do not represent any incitement, support or stance relating to IBNA. The only scope is to bring further information on reporting