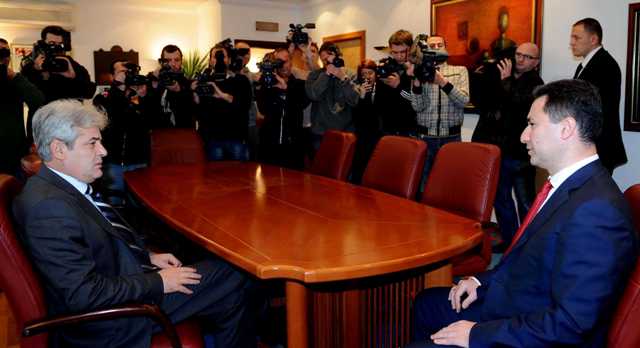 In case there is no agreement between political parties about the creation of a new government, then the country must head to fresh elections. The leader of BDI (Democratic Union for Integration), Ali Ahmeti has warned about the possibility that the country may head to fresh elections. "If all options about the creation of the government fail, then the country must head to elections", Ahmeti said.
VMRO-DPMNE has also left all options open. The leader of this party, Nikola Gruevski said that his party will also be open for the option of the new elections.
The Macedonian opposition says that it is expecting the creation of the new government and then comment on new elections.
For political analyst, Robert Nesimi, the country may hold fresh elections if leader of VMRO-DPMNE, Nikola Gruevski and then the leader of opposition, Zoran Zaev cannot manage to form a government.
"Gruevski has until 29 January to form the new government. If he doesn't manage, then Zaev will be mandated to do it. This means that there will be another fresh attempt to form a government. If the government is not formed until the beginning of March, then the date for local government elections is near. This means that the general elections may be held along with the local government elections", Nesimi says.
Meanwhile, leader of the Alliance for Albanians, Ziadin Sela says that new elections are not necessary. According to him, a government with a mandate of two years must be formed which would accept and implement the political platform of the Albanian parties. /balkaneu.com/