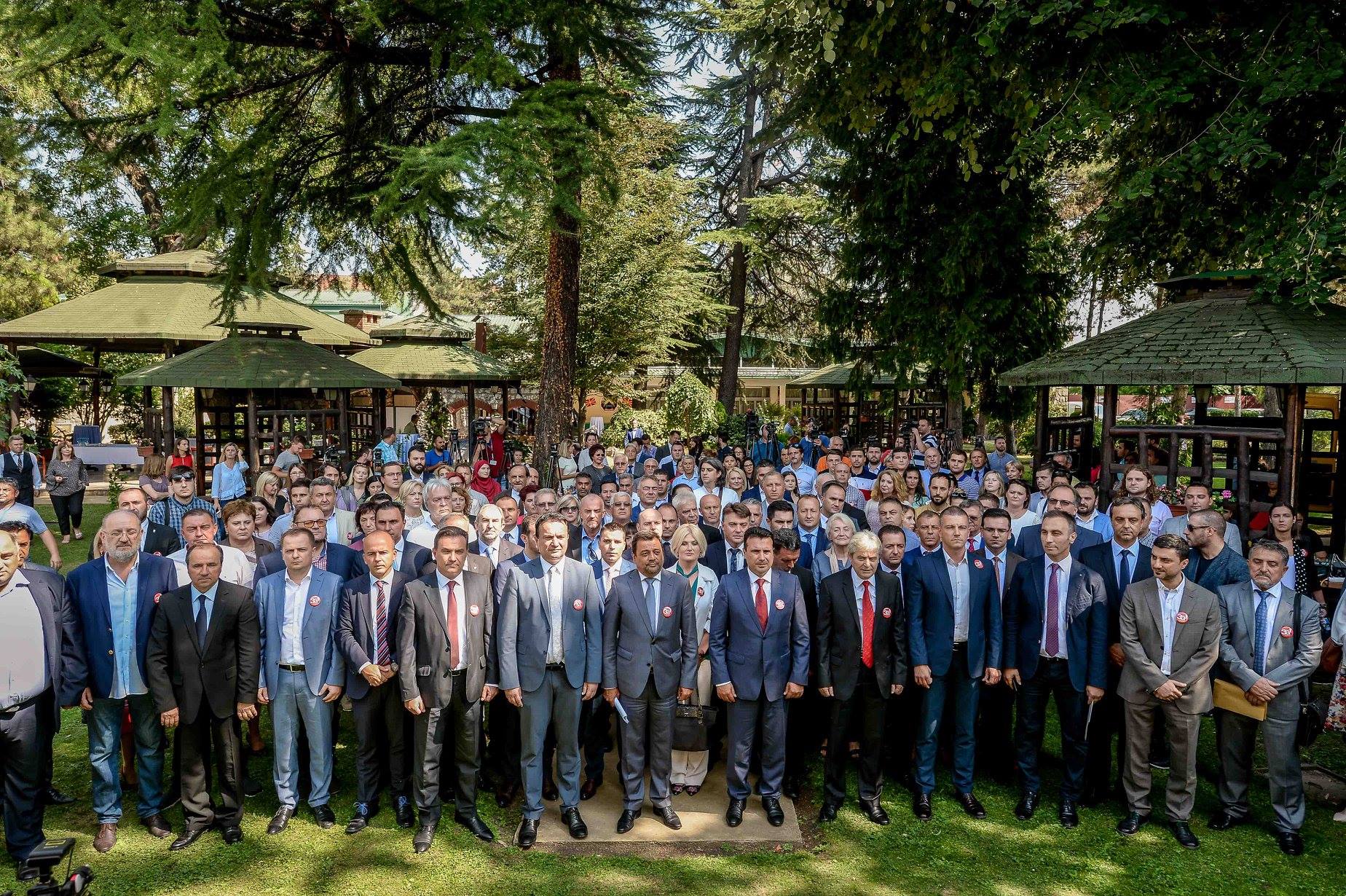 "Vote for a European Macedonia" is the slogan of the campaign for the referendum that will decide the country's new name. This campaign was launched by PM Zoran Zaev and leader of BDI (Democratic Union for Integration).
The head of the government compared the September 30 referendum with the one held in September 1991. According to him, this is a decisive moment for the future of young generations and the state. Zaev invited the opposition to overcome all political differences and support the country's integration path.
"This is a historical opportunity for the country. It helps us to unite and start together the last stage of our march toward Europe", Zaev said.
The chairman of BDI, Ali Ahmeti said that the referendum which will be held on September 30th will enable the integration of the country in the NATO and European Union.
The largest opposition party VMRO-DPMNE and its allies have not yet announced whether they will call on the citizens to boycott the referendum or participate in it.
This party's spokesperson, Dimce Arsovski said that his party will soon take its stance following consultations with the citizens. However, indirectly, this opposition party has made it clear that it's against the agreement.
A protesting march has been announced to take place on Sunday in Kicevo, where this party's leader, Hristijan Mickoski is expected to issue signals with regards to the actions that the Macedonian opposition will take about the referendum.
Analyst Petar Arsovski says that the Macedonian opposition will wait until the last minute to make its position known and according to him, the decision will be neutral.
"I think that VMRO will wait until the last minute to announce its position and in the end, Hristijan Mickoski will invite voters to cast their ballot based on their personal conviction and will", Arsovski said.
On September 30, 1.8 million voters will be entitled to cast their ballot on the referendum that will decide the country's new name, "North Macedonia", which will give way to the country's accession in the NATO and EU. /ibna/