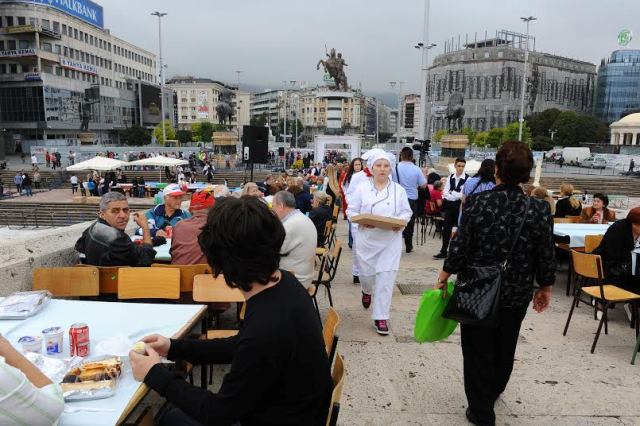 Skopje, 4 September 2015/Independent Balkan News Agency
B y Naser Pajaziti
In FYROM, there are still no signs of a new census for the population. Political debates continue on the way that the new census should take place, while the accurate number of people that live in the country is still unknown.
The last census of the population was held in 2002, where the population resulted to be 2 million people, 64% of which were Slav-Macedonians, around 26% were Albanians and the rest were minority communities.
Another census started in 2011, but it resulted to be a failed one and was suspended, following the resignation of the members of the State Registration Committee. This registration was accompanied by different accusations and different irregularities. The law in question was interpreted in different ways, in terms of who can be registered and who cannot and what documents should be used.
Demography specialist, Slave Risteski says that it's tragic to think that a state doesn't know its population.
"It's a shame that we don't have a census, which is held every five or ten years and which is of a special importance to apply fair economic and demographic policies", says university professor Risteski.
According to Risteski, politics must not intervene in statistics and in the demography of the country.
The World Bank has warned and forecast that in 2025-2030, FYROM will have 1,8 million people, while in 2050, this number will go down to 1,56 million.
A month ago, PM Nikola Gruevski warned that the government is analyzing and planning the holding of a new census for the population.
Gruevski added that the census will be held based on the highest European standards, in order not to cast doubts for ethnic groups, political parties or individuals.
But, over 46 organizations of civic society have reacted against the Prime Minister's declaration. According to them, the governing coalition doesn't have the legitimacy or credibility to make this registration.
Since its independence, FYROM has held two censuses, one in 1994 and one in 2002, which offered relevant information on the population. Besides FYROM, one of the other states in the world without a census is Somalia in Africa. /ibna/