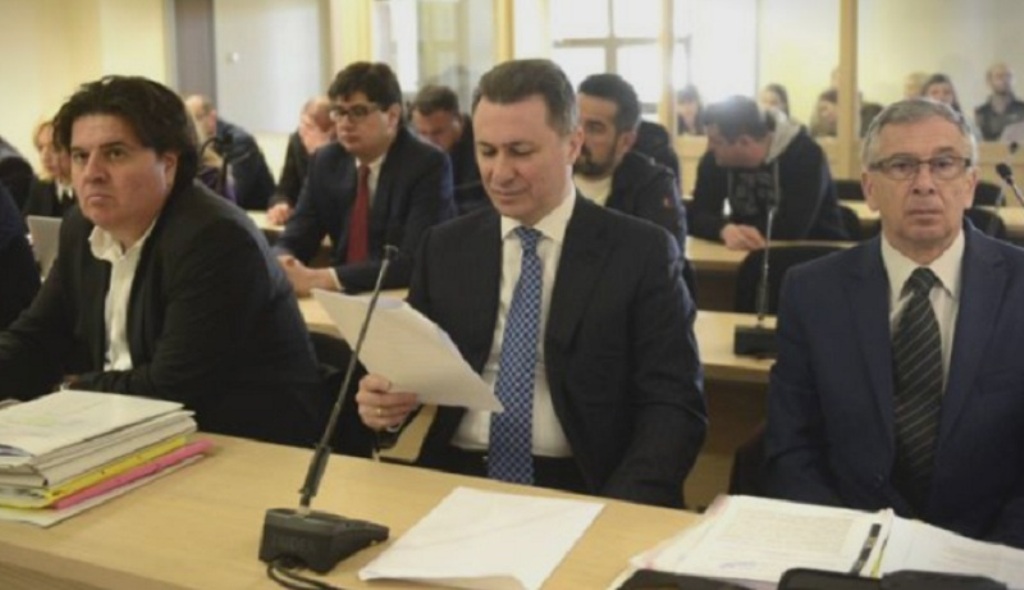 It's been two days now that authorities in FYROM are looking for former Prime Minister Nikola Gruevski, for whom the court has handed a two year prison sentence.
Gruevski must go to the penitentiary facility where he's supposed to spend his sentence. The former PM was convicted by the court following the trial concerning the purchase of a luxurious government car at a price of 600 thousand euros during the time he was Prime Minister.
According to the law, if he doesn't show up today (Monday), then an arrest warrant will be issued in order for him to be sent to prison.
Some media are speculating about the possibility that the former PM may have already left the country, but this has not been confirmed by the ministry of Interior.
Meanwhile, parliament could not secure two thirds of votes in order to lift the MP's immunity.
The parliamentary majority requested the lifting of his immunity saying that "Nikola Gruevski does not have the necessary moral integrity to exert the  duty of MP".
Meanwhile, the former PM is also facing other trials for abuse in the line of duty, electoral fraud and other financial abuses. /albanian free press/ibna/