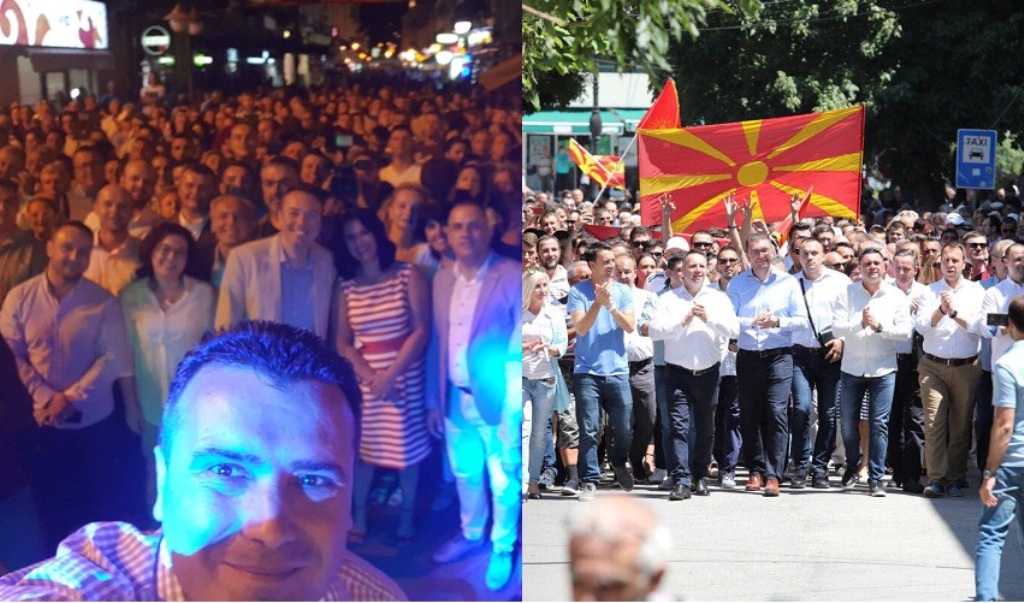 Concerts and festivities have been organized during the weekend in FYROM to mark the invitation that the country received to become a NATO member. On the other hand, the opposition decided to mark this with protests.
PM Zoran Zaev said that a better future should be expected by the citizens of this country.
"Macedonia has the right to celebrate. We are delivering our joint strategic goals and fulfilling our hopes. These concerts represent an invitation for unity despite our political differences", Zaev said.
Meanwhile, opposition party VMRO-DPMNE held a protest on Sunday in the city of Kavadarc. The leader of this party, Hristijan Mickoski said that the invitation for NATO's accession is an invitation to participate in a private party hosted by PM Zoran Zaev.
"We're sorry to see how this person humiliates himself every day. Enough with this", Mickoski said, reiterating his party's stance against the change of the country's name.
Macedonian opposition has demanded transparency from the government regarding the funds that were spent for the concerts hosted in 15 cities of the country, but from PM Zaev's cabinet, they said that everything will be made public.
Last week, FYROM received an invitation to become a NATO member, conditioning this with the full implementation of the agreement on the name reached between governments of Greece and FYROM. According to this agreement, the country's new name will be "North Macedonia". /ibna/