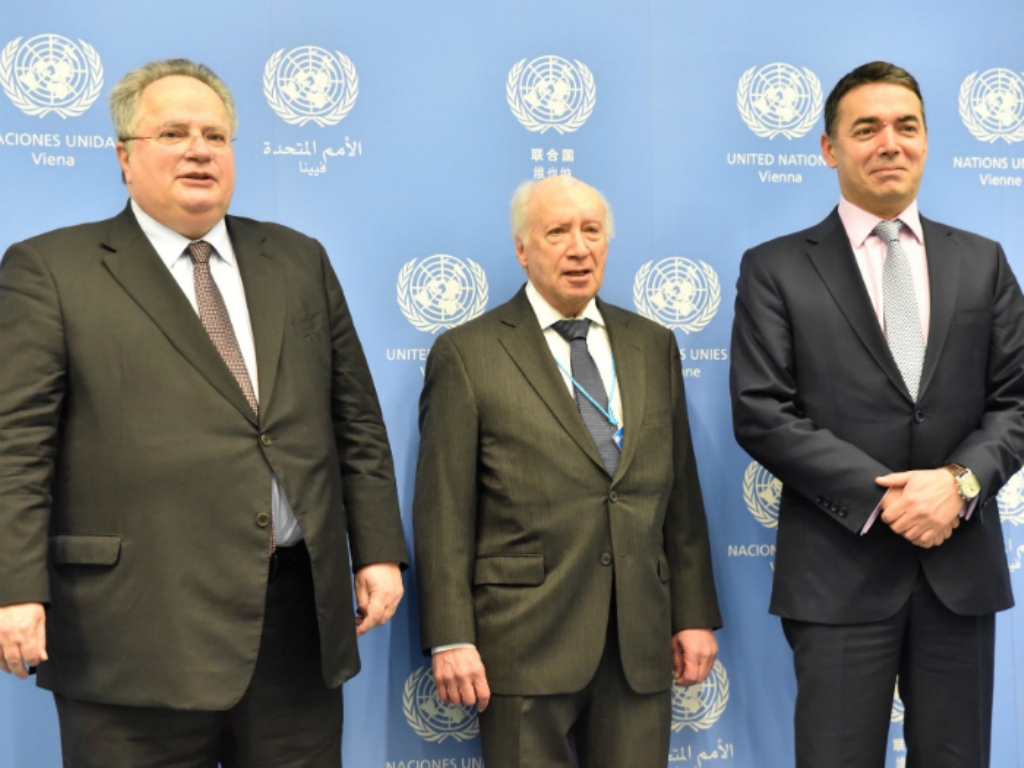 Ahead of the new round of negotiations regarding the name dispute between Greece and FYROM in New York, the Prime Minister of FYROM, Zoran Zaev remains optimistic that the name contest will be solved and that the proposal "Republic of Ilinden Macedonia" remains an option, despite the negative signals coming from Athens. A part of political analysts in Skopje say that the process cannot be reversed and that they do not expect any advancement without the involvement of the big diplomatic powers.
"Without the involvement of the US in this phase, I don't think the negotiations will yield any results. There needs to be a guarantee in order for the agreed proposal to obtain the green light once the foreign ministers or the prime ministers of both countries return home", said political analyst, Dzelal Neziri.
Foreign minister Nikola Dimitrov left for New York today for the first round of talks with the Greek counterpart, Nikos Kotzias and UN negotiator, Mathew Nimetz.
The largest opposition party, VMRO-DPMNE has not yet declared whether it accepts the proposal for the name or not. But, this party has made it clear that it is against constitutional changes. /ibna/