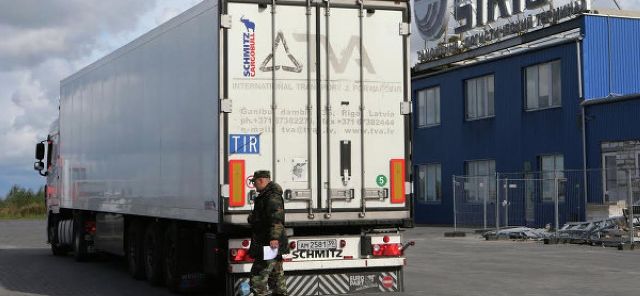 Skopje, November 27, 2014/Independent Balkan News Agency
By Naser Pajaziti
After it conducted a preliminary inquiry, government in FYROM says that there has not been re-exports of EU goods from FYROM to Russia.
Two weeks ago, the Russian authorities claimed that there are suspicions that companies of this country are re-exporting goods produced by EU companies.
After the government meeting held last night, minister of Economy, Bekim Neziri said after assessing the findings of the inquiry committee on this issue, Skopje was not found to have made exports of different European goods to Russia.
"There is no element that can confirm that a domestic company may have re-exported EU goods to Russia. All domestic companies have only exported national products and there are no violations involved here", declared minister Neziri.
Government spokesman, Aleksandar Georgiev declared that the entire inquiry file has been delivered to the Russian embassy in Skopje for further proceedings.
Russian service for veterinary and sanitary control, has demanded from Macedonian authorities to sent within a week, materials from all the produces which are exported and conclusions over the originality of the respective certificates.
Russian authorities are now expected to assess if they will allow the export of Macedonian food produces in the Russian market.
In the first half of this year, volume of trade between FYROM and Russia amounted to over 74 million USD. FYROM mainly exports wine, grape and vegetables. /ibna/