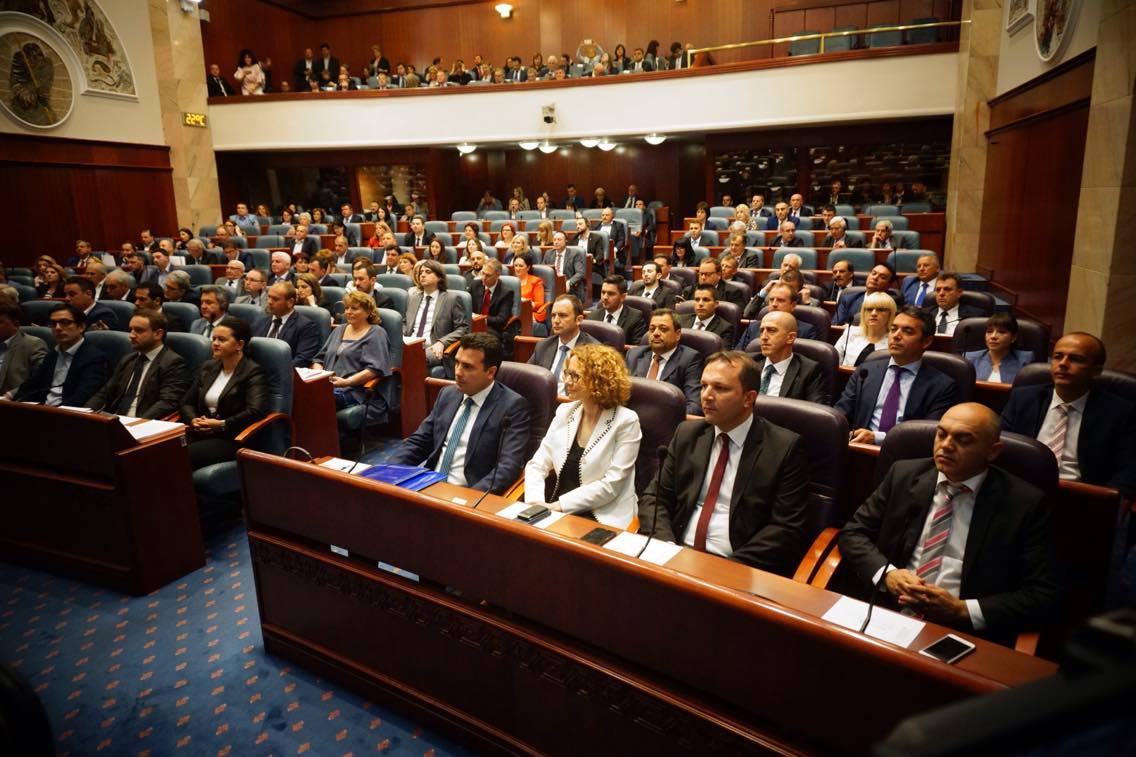 Governing coalition parties in FYROM, SDSM and BDI seem to be going through disagreements regarding the voting of the law on languages, which advances the use of the Albanian language. The law has gone back to Parliament for a second reading, following the failure to obtain a signature by president George Ivanov. But, the law has been blocked by the 35 thousand amendments submitted by the largest opposition party, VMRO-DPMNE.
Disagreements have been born between majority MPs on the second reading, because BDI is asking for the amendments of VMRO-DPMNE to be excluded from the proceedings, while SDSM is requesting a debate.
Assembly Speaker, Talat Xhaferi has postponed parliamentary proceedings for next week, while he asked from political parties to reach compromise. Xhaferi said in a televised interview that there are no sufficient votes to pass the law, because some MPs of SDSM have said that they will not back it. However, he added that he governing coalition is not at risk.
Meanwhile, VMRO-DPMNE said that it will not withdraw the 35 thousand amendments and according to this party, the law is anti-constitutional. /balkaneu.com/