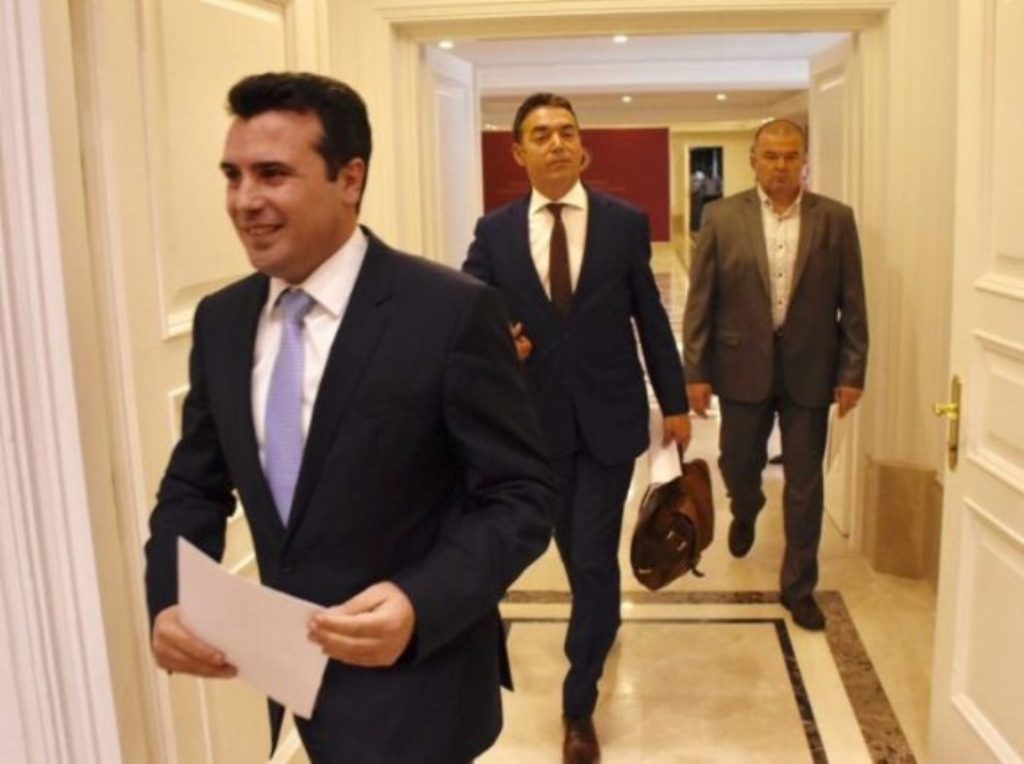 This week will be decisive in terms of finding a solution on the country's name issue. Prime Minister Zoran Zaev is part of the Davos Forum, where he will meet with his Greek counterpart, Alexis Tsipras. Media and analysts consider this meeting as very important.
Ismet Ramadani, head of the Northern Atlantic Council for FYROM says that the solution of the name dispute is finally on the right tracks. Commenting the meeting between Zaev and Tsipras, Ramadani said that the heads of these two countries face a serious challenge.
"If concrete results are achieved, then, with the support of the US and EU, Macedonia will be able to become a NATO member at the end of the first half of this year", Ramadani said.
The country's Foreign minister, Nikola Dimitrov, who is in Brussels, is expected to meet with EU senior officials today.
Meanwhile, Skopje's negotiator, Vasko Naumovski will no longer be part of this process brokered by UN's ambassador, Mathew Nimetz. The news has been confirmed by the Foreign Ministry, stating that the talks will be led by the ministry itself. /balkaneu.com/