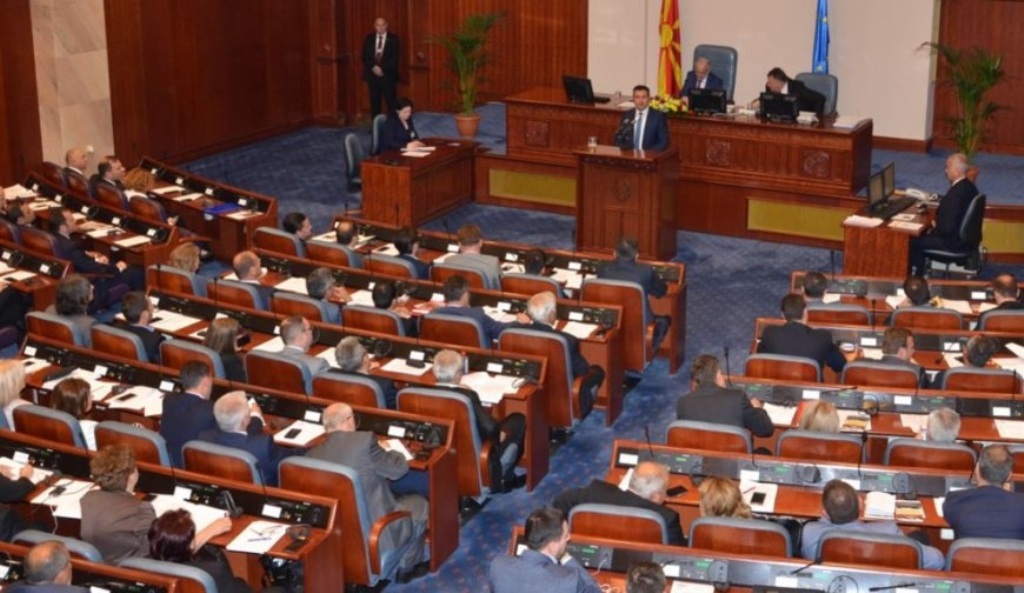 Parliament in FYROM will be expecting PM Zoran Zaev to propose the appointment of a parliamentary committee for pardoning and national reconciliation. In coordination with the speaker of Parliament, coordinators of parliamentary formations have agreed that the majority and opposition should have an equal number of members in the committee.
Not explaining what the essence of pardoning and national reconciliation is, Zaev gives assurances that no interference will be made in judicial processes.
"Parliament has its own powers and by appointing this type of committee, we will find the right way to achieve national reconciliation. Our children know that Macedonia needs such thing", Zaev said.
However, VMRO-DPMNE has declared that in case reconciliation and pardoning is needed, then the bill which grants amnesty to all the people convicted for the violent events taken place on April 27 last year in parliament, should be approved.
"If you want reconciliation, then you should take the first step. Approve the amnesty bill", leader of VMRO-DPMNE, Hristijan Mickoski said.
Leader of Albanian opposition, Ziadin Sela said that he's in favour of cross-ethnic reconciliation, but only on major issues and not to help particular individuals to escape justice.
The initiative for national reconciliation has been launched ahead of the country's accession in the NATO and the approval of constitutional amendments needed to implement the Prespa agreement concerning the name change. /ibna/