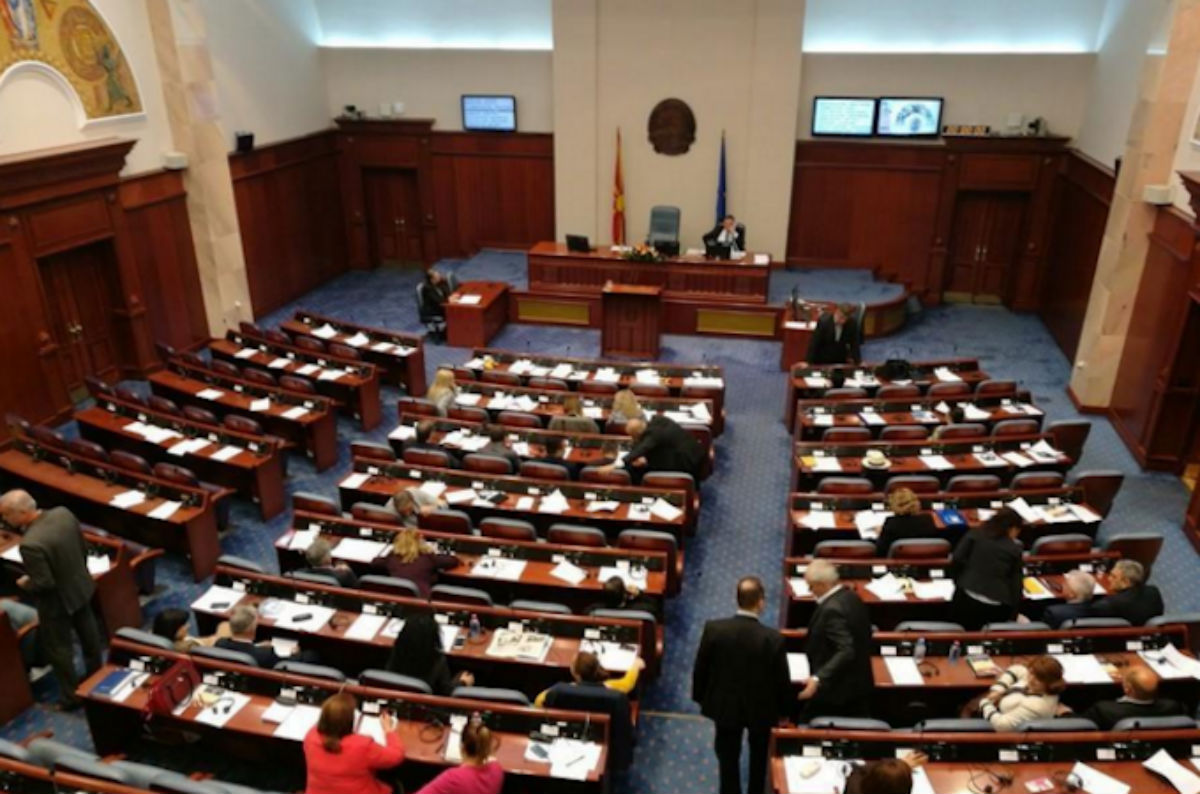 Parliamentary debates continue in FYROM regarding the approval of the amendments which are part of the Prespes Agreement on the name. Yesterday, MPs voted in favour of the amendment which changes the country's constitutional name from "Republic of Macedonia" to "Republic of North Macedonia", while today, lawmakers are expected to vote the two remaining amendments.
As it was expected, MPs who were excluded from VMRO-DPMNE abstained. VMRO-DPMNE lawmaker, Dafina Stojanovska launched strong accusations against the government regarding these constitutional amendments.
"This government signed a deal according to which our country will have a new name and for our people to be without a history. This is what's behind these constitutional amendments", said VMRO-DPMNE lawmaker, Dafina Stojanovska.
Foreign minister Nikola Dimitrov said that this agreement benefits the country.
"You could not even secure the Macedonian language and Macedonian identity through your policies", Dimitrov told opposition MPs.
Meanwhile, opposition parties are also demanding cross-ethnic issues to be included in the constitutional amendments.
"We insist on the fact that the country should be defined as a multi-ethnic state", said the leader of the Alliance for Albanians, Ziadin Sela.
The voting of the amendments in Parliament completes the second phase of the process for the implementation of the Prespes agreement. Now, the government will hold a public debate and on the third phase, two thirds of MPs need to vote in favour of the Prespes Agreement in order to enshrine the country's new name "Republic of North Macedonia" in the Constitution. /ibna/