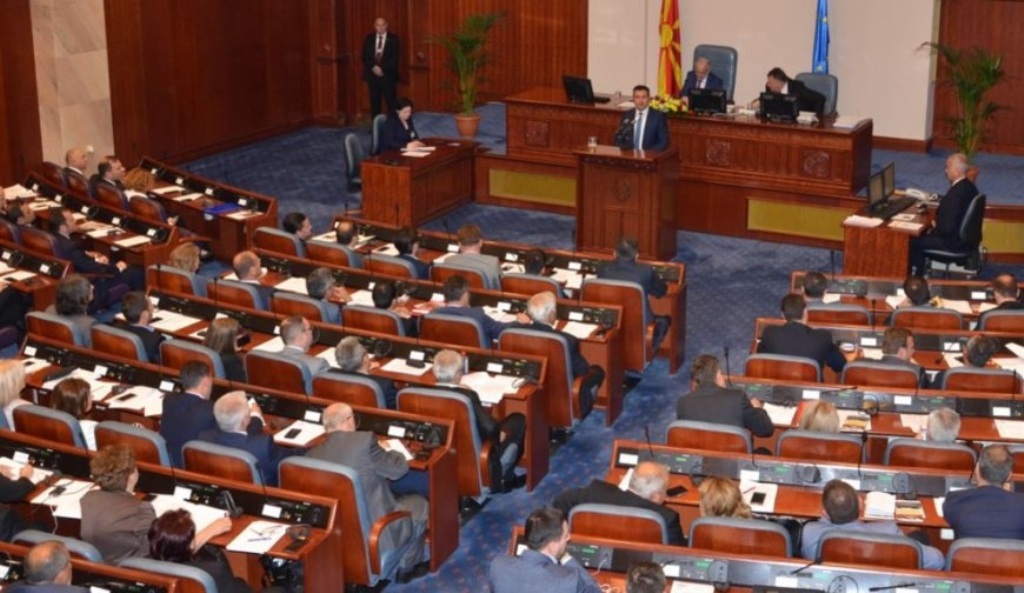 With 69 votes in favor and 40 votes against, MPs in Skopje have voted today in favor of the bill on the ratification of the agreement about the country's name. Opposition MPs led by VMRO-DPMNE boycotted the session, considering this as an act of high treason.
They accused Foreign minister Nikola Dimitrov of being a traitor while the latter was addressing MPs.
Dimitrov said that if this agreement is voted through a fast-track procedure, this will serve the interests of the country.
"It's important that this bill is passed through a fast-track procedure, because Greece will inform NATO and the latter will send us an invitation for membership. The Summit will take place on June 28 and this date is crucial for us. I propose that this bill goes through as soon as possible", Dimitrov said.
On the other hand, VMRO-DPMNE MPs say that this bill means capitulation for the country.
"This is capitulation. The agreement is a contemporary genocide for the existence of our nation", said VMRO-DPMNE lawmaker, Dragan Danev.
Meanwhile, a group of protesters are outside parliament while the debate is taking place. They called on the leader of this party, Hristiajn Mickoski and his MPs to join protesters in order to prevent the agreement from going through. /ibna/