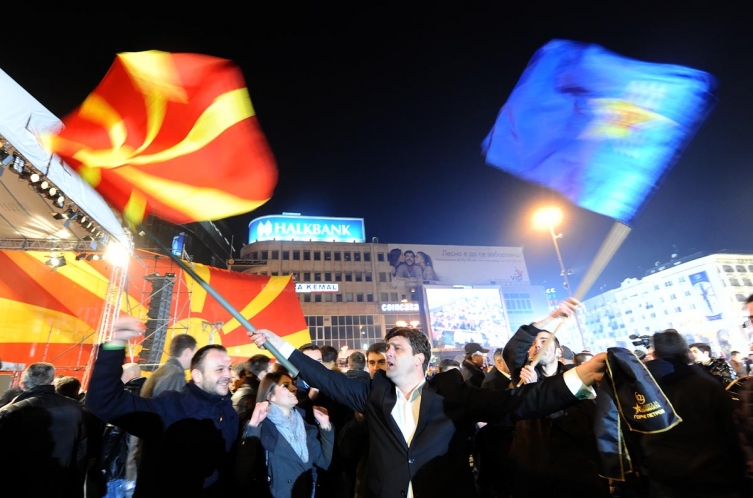 IBNA Special Report
Skopje, September 23, 2014/Independent Balkan News Agency
By Naser Pajaziti
FYROM is once again expected to hold early parliamentary elections. These signals come from the party in power, VMRO-DPMNE of prime minister Nikola Gruevski, which is aiming fresh elections.
The parliamentary boycott from the Macedonian and Albanian opposition, lack of harmony and priorities between the parties of the coalition of VMRO-DPMNE and Albanian party BDI (Democratic Union for Integration) and the strikes warned in education and health system, are some of the reasons why the largest Macedonian party, VMRO-DPMNE wants to hold early elections.
Other reasons relate to the progress report of the European Commission (EC) which is expected to be negative due to the lack of political dialogue, the failure in solving the name dispute, lack of reforms, the failure to deliver the obligations of the Ohrid Agreement and other issues.
VMRO-DPMNE is planning to hold elections in November
Party in power, VMRO-DPMNE warned that early parliamentary elections may be held in November.
"If MPs of the LSDM led opposition are not back in parliament, early parliamentary elections will be announced in November", declared the head of the parliamentary group of VMRO-DPMNE, Ilija Dimovski.
According to him, the political crisis must be brought to an end.
But, the largest opposition party, LSDM (Macedonian Social Democratic Party) has its own demands for the new elections.
"We will not participate in the elections if they are not held by a technical government. We believe that the only way out of the political crisis is to reach a compromise about the five demands addressed by the opposition. It's clear that Gruevski doesn't want free and democratic elections", declared the spokesman of LSDM, Petre Sigelov. Macedonian opposition demands the formation of a technical government as the main condition for free and democratic elections.
Citizens against the elections
Citizens are against early elections, which according to them, are not a solution for the current situation. Mensur Avdiu, student at the University of Skopje told IBNA that there is no need for early elections, because the citizens are the only ones to lose from this.
"I believe that the elections are a waste of time and they're a scenario by the current government to veer off attention from current problems that the citizens have. Social and economic crisis is our concern and there must be a general compromise for important issues relating to the citizens", says Mensur Avdiu.
Elena N, an accountant from Skopje, says that the fresh elections may be dangerous for the country and that they may yield turmoil and social unrest, because they are against the will of the citizens.
"Citizens do not need elections, but solutions to their problems and priorities. Politicians must be responsible and come to an agreement for issues which are in the best interest of the citizens. Citizens need jobs, development, quality education and improvement of standards. The elections are not a solution", says Elena N.
The last early parliamentary elections were held in April 27  of this year and they were won by the coalition of VMRO-DPMNE and BDI. Macedonian opposition led by LSDM has not recognized these elections by giving up on its parliamentary mandates and by considering these elections rigged. /ibna/