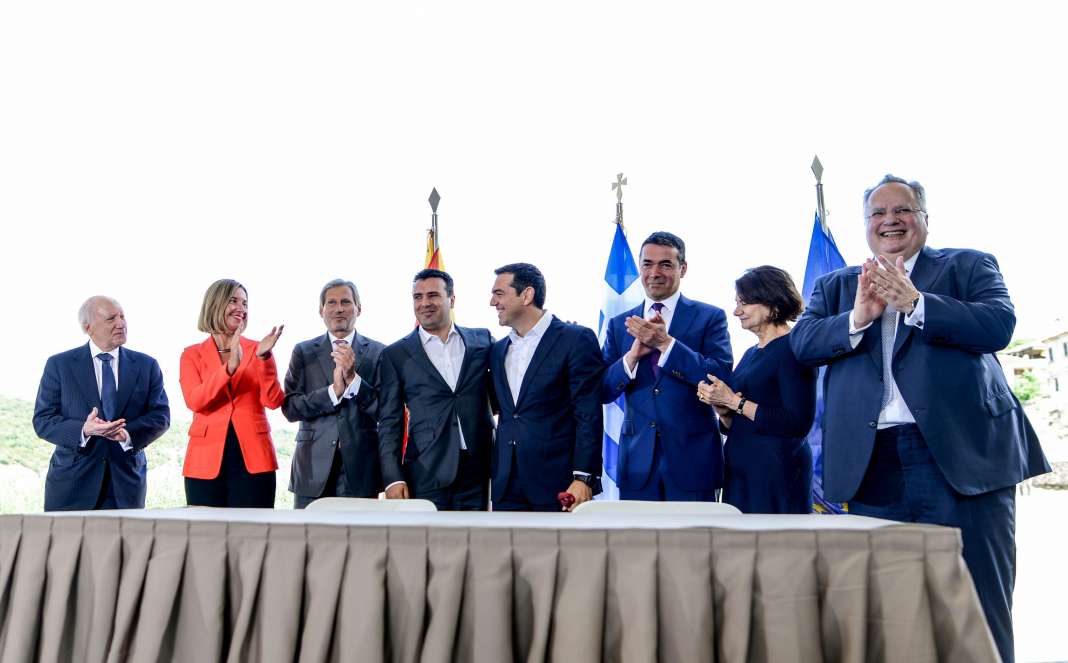 Debates continue in Skopje regarding the constitutional amendments needed to happen for the country's new name to be effective. The government is holding public debates with university professors, experts and members of the public. During these debates, the country's Prime Minister, Zoran Zaev has declared that the country cannot advance in its Euro-Atlantic path if it still has pending issues.
"With this agreement, Macedonia will no longer have bilateral contests and the country will be able to advance in its integration path without encountering any hurdles", Zaev said.
FYROM's Foreign minister, Nikola Dimitrov underlined the fact that the agreement and the constitutional amendments are being made for the sake of future generations.
"We can't afford to wait any longer to assume this responsibility", Dimitrov said.
The leader of BDI (Democratic Union for Integration), Ali Ahmeti says that he's worried about the fact that there are many who want to prevent these constitutional amendments.
"This process requires engagement and this agreement is paramount for the country's accession in the NATO and EU", Ahmeti said.
University professor, Nano Ruzin said that the things that are happening between Kosovo and Serbia should not happen between Skopje and Athens, alluding to the dialogue on the territory.
"By overcoming this hurdle, we will bring a new model on how a conflict is solved. This is why we should focus on the solution of this problem", Ruzin said. /ibna/