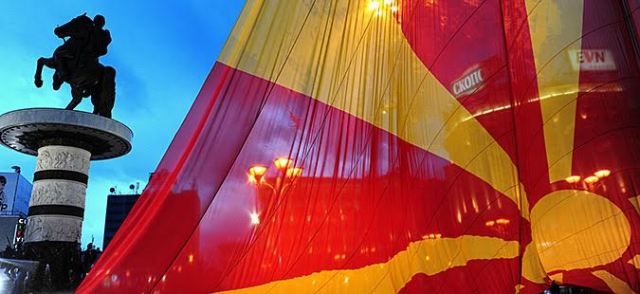 Skopje, 8 September 2015/Independent Balkan News Agency
By Naser Pajaziti
FYR Macedonia is celebrating today the anniversary of the independence of the country from the former Yugoslav federation, declared on 8 September 1991.
Although 24 years have gone by as a state, FYROM still faces different problems, regional and international contests. The state, whose constitutional name is Republic of Macedonia, but which internationally, it's known as Former Yugoslav Republic of Macedonia (FYROM), continues to face a name contest with Greece.
Another pending issue relates to the relations with Bulgaria as a neighboring country, due to the historical contests and criticism launched by Sofia that Skopje is not meeting the rights of the Bulgarian community. In spite of this situation, thousands of Slav-Macedonians have benefited the citizenship of this country, by declaring themselves as Bulgarian and by using this passport as a way of traveling to the EU countries.
In the domestic aspect, there are ethnic problems between the Macedonian community and Albanians, as the second largest community with 26% of the population, based on the 2002 census. Albanians, who did not participate in the voting for the referendum on independence on 8 September 1991, are not yet happy with their rights. Discontent continues even after the 2001 conflict, when the Ohrid peace agreement was reached, securing more rights for ethnic Albanians.
President of the country, George Ivanov has sent his wishes for the nation on the occasion of this day.
"On 8 September 1991, we managed to attain the century long goal for freedom and independence of the state of Macedonia. By voting for independence and sovereignty of the Republic of Macedonia, we have rewarded our ancestors and assumed responsibilities for the generations to come. Freedom and independence were not just given to us", Ivanov said.
According to Ivanov, the country continues to cultivate the century long tradition of cohabitation between communities.
Xheladin Murati, university professor and the first Albanian vice speaker of parliament, told IBNA that 24 years after independence, Albanians still do not enjoy their rights.
"Albanians are not part of decision making and they are ignored as a relevant factor. The Albanian political parties do not have the strength to impose themselves in order to change political and economic reality. Many problems have remained unsolved since the independence of Macedonia", declared professor Murati, saying that Albanians still cannot be elected in one of the three highest posts of the state: president, prime minister or speaker of parliament.
The referendum for independence was held on 8 September 1991 by the president of that time, Kiro Glogorov.
Based on the results, the independence of the country was supported by 95% of the population, a figure which continues to prompt debates. Albanians boycotted this referendum, because president Gligorov and Parliament did not accept a platform offered by Albanian parties for their rights. The 8 September referendum and the decision to make it a public holiday, is contested by Albanians in FYROM.
Bulgaria was the first country that recognized the independence of the country and this decision was followed by Turkey, Slovenia, Croatia, Russia, Bosnia and Herzegovina, Albania, etc. On 8 April 1993, this country was also recognized as a UNO member, but under the name Former Yugoslav Republic of Macedonia. /ibna/