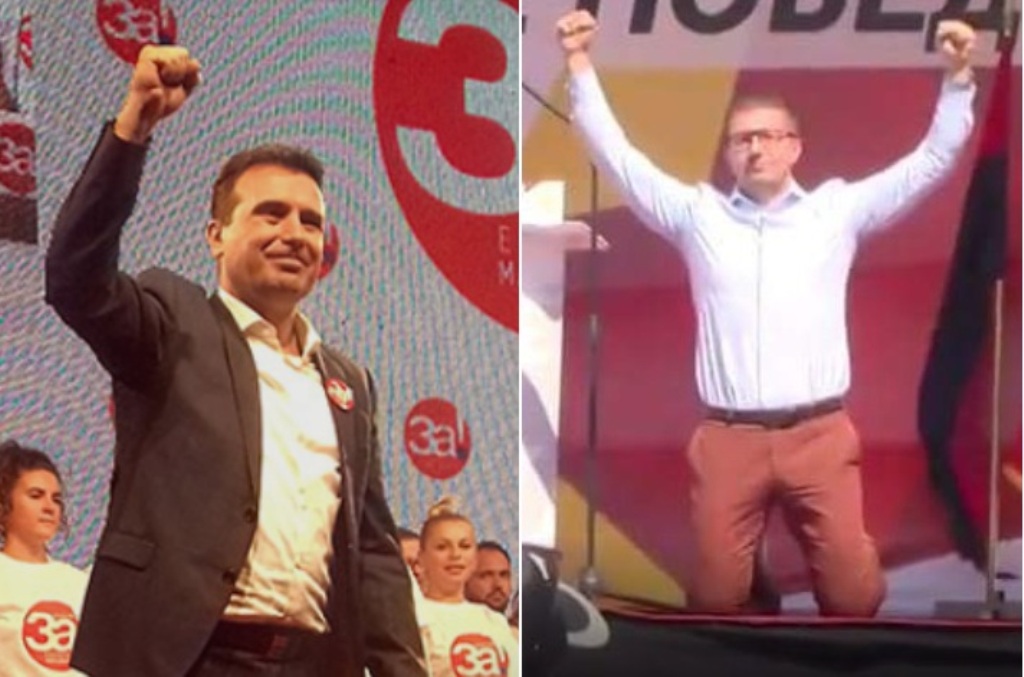 Political parties in FYROM have intensified the campaign on the referendum. The largest opposition party organized a march of protest on Sunday, while the majority has rallied in favour of the name deal.
In a rally held on Sunday in Skopje, PM Zoran Zaev  declared that he was convinced that citizens will vote in favour of integration in the NATO and EU.
"People should know that this is a good deal and both countries will benefit the same", Zaev said.
Parliamentary speaker, Talat Xhaferi said that past events between Greece and FYROM will turn into bridges of cooperation and understanding.
"The referendum that will be held on September 30th confirms our efforts for a new political philosophy in order to turn problems of the past into bridges of cooperation and understanding with the neighbours", Xhaferi said.
But, the leader of the opposition party, VMRO-DPMNE, Hristijan Mickoski declared in the protesting march organized in Stip that the deal which was signed with Greece is a bad deal.
The opposition said that it will continue to protest in other cities and towns until the end of the campaign. On September 30th, over 1.8 million voters will be eligible to cast their vote and declare if they accept the country's new name "North Macedonia". According to the government, this name enables the country to become a member of NATO and EU. /ibna/