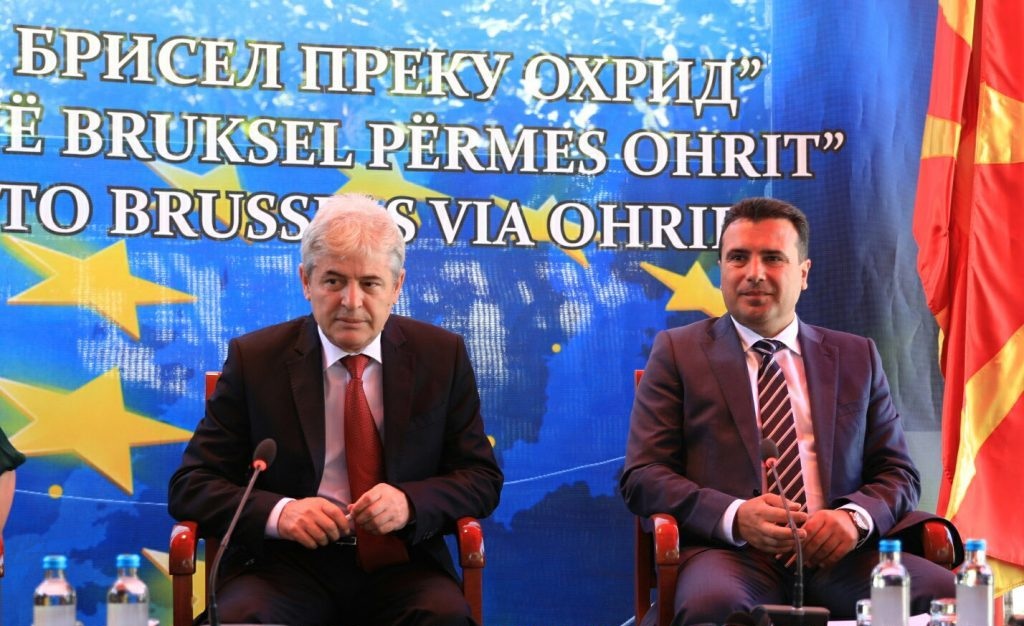 The chairman of the Democratic Union for Integration (BDI), Ali Ahmeti last night from Tetovo called on opposition party VMRO-DPMNE to participate in the campaign.
"Let us work together, regardless of our nationality. I call on VMRO-DPMNE to participate in the campaign for the referendum. This referendum will unify Macedonians and Albanians, because for the first time they will work together to make the country part of NATO and EU", Ahmeti said.
On his part, Prime Minister and social democrat leader, Zoran Zaev was in Sveti Nikole, where he called on people to vote in favour of the name change in order for the country to join the European path.
"Through the agreement reached with Greece, we agreed to change the country's name, but Greece recognized our Macedonian identity and language", Zaev said. He said that on September 30th, citizens will massively participate in the voting.
Meanwhile, VMRO-DPMNE is yet to come up with a decision whether it will participate in the referendum or not. On the other hand, organizations which support the opposition are against the referendum calling on voters to boycott it.
All Albanian parties have started their campaign for the referendum. These parties are in favour of the country's accession in the NATO and EU by accepting the country's new name "North Macedonia". /ibna/