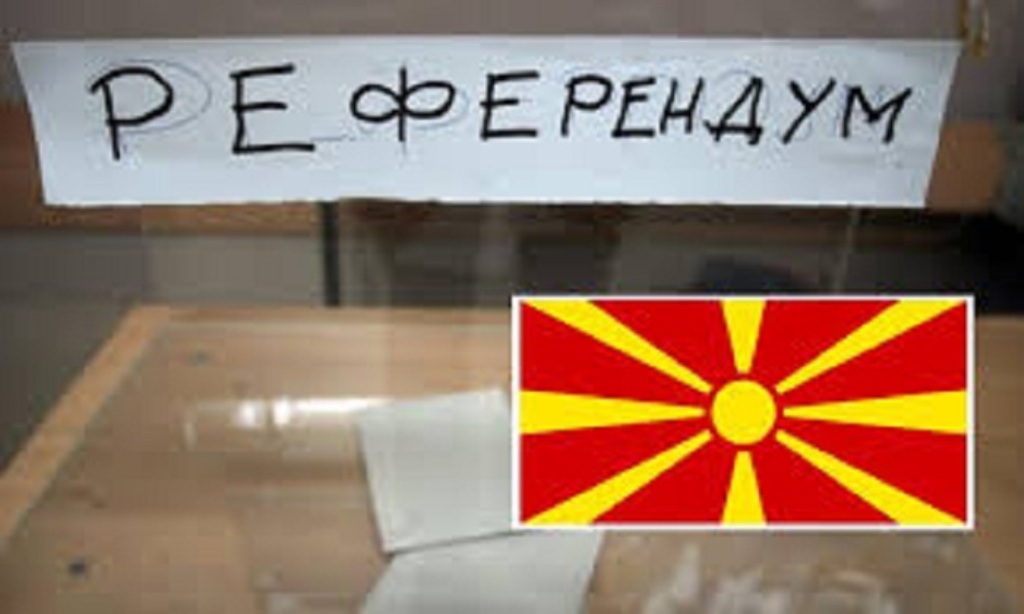 Political parties in FYROM have intensified their political activities for the referendum on the issue of the name. On one hand, ruling parties are calling for people to support the referendum, while on the other, the opposition continues to contest the Prespa agreement, considering it as unacceptable.
Leader of VMRO-DPMNE, Hristijan Mickoski declared last night that "Social Democratic Union and Zaev are trying to blackmail voters into accepting a capitulating agreement, which means that they should give up on their Macedonian identity".
Vice chair of SDSM (Social Democratic Union), Radmila Sekerinska called on voters to vote for the future of the country on September 30th.
"We need help from our friends for the changes. They have visited our country and told us that the door is open for Macedonia", Sekerinska said.
Meanwhile, all Albanian political parties are showing their support for the referendum calling for massive participation on voting day.
"A big 'yes' in the referendum means accession in the NATO and EU. After this, we will have international monitoring, fight against corruption, economic wellbeing and rule of law", said Afrim Gashi of BESA Movement Party.
Over 1.8 million eligible voters have been called to vote on September 30 in a referendum which will decide the country's new name. /ibna/