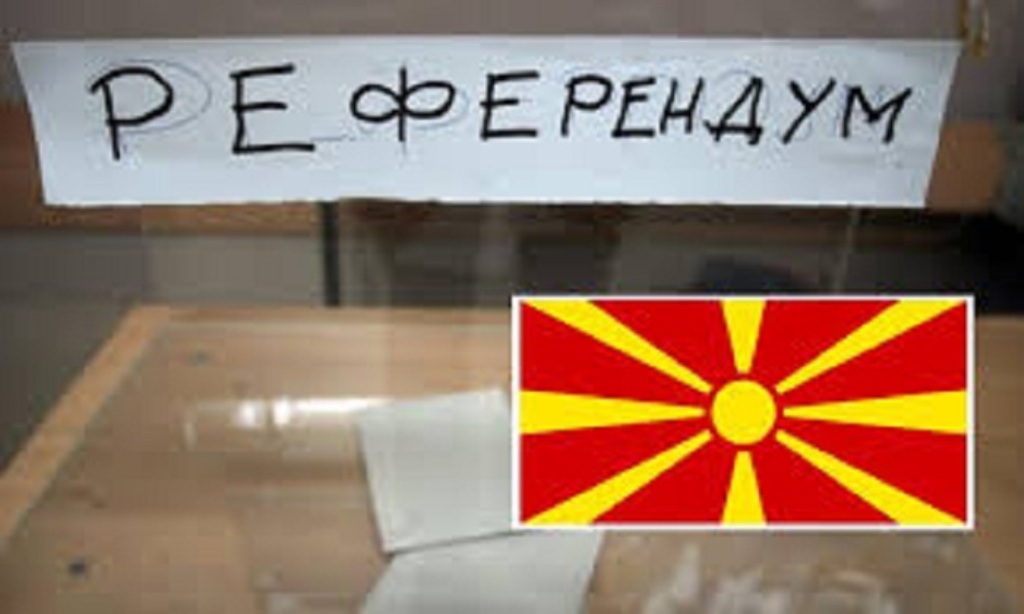 The campaign for the referendum on the name in FYROM has officially started. This was declared by the State Election Commission. According to the law on the referendum, the campaign starts with the announcement of the decision for the referendum, but so far, none of the large political parties or civil society has started it.
The government and majority MPs are expected to be involved in the campaign in support of the "yes" vote. The largest opposition party, VMRO-DPMNE has not yet made it clear if it will support the referendum or call on voters to boycott it.
One of the government's spokesmen, Muhamet Hoxha said that the government is looking at launching a campaign in order to inform the public about the issue of the referendum.
SDSM led by PM Zoran Zaev has urged voters to participate in the referendum and vote in favour of the country's new name.
"By voting in favour, the citizens of this country will vote in favour of the European future of the country", SDSM said.
On the other hand, a movement which has expanded in social networks has launched a campaign with the slogan "Boycott". Yesterday, this movement was also joined by 30 associations led by the pro Russian party, "One Macedonia", calling for voters to boycott the referendum.
Meanwhile, opposition party VMRO-DPMNE has declared that it will soon come out with its position on the referendum. /ibna/