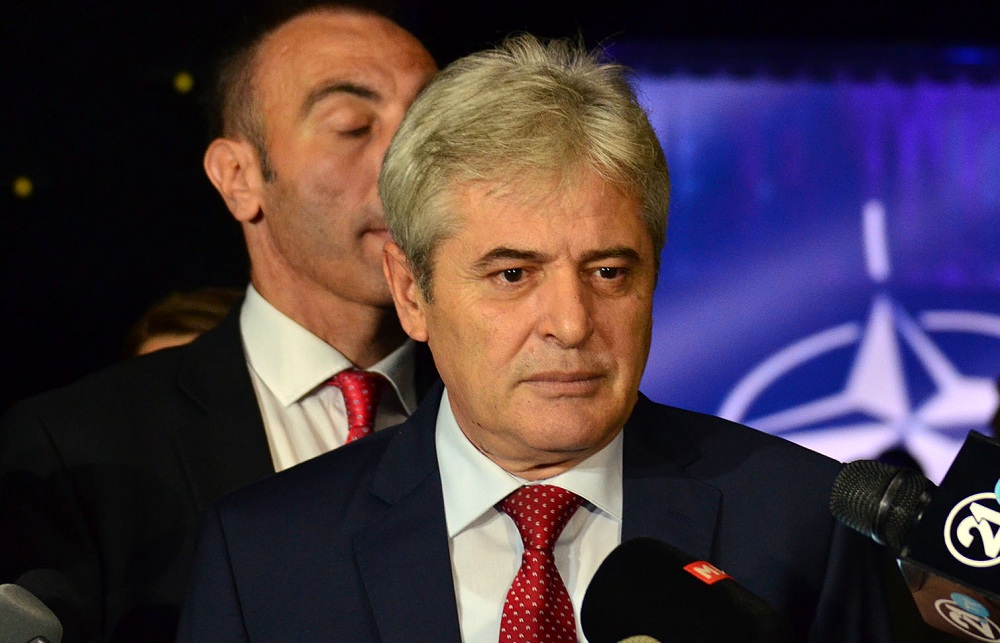 The largest Albanian political party in FYROM, BDI (Democratic Union for Integration) has declared that it's against the holding of a snap election, demanding instead the voting of the Prespa agreement in Parliament. This was declared last night by this party's chairman, Ali Ahmeti.
"Elections could seriously block the integration of the country in the NATO and EU", BDI said.
This party demanded that political parties should work in order to vote the constitutional amendments stemming from the Prespa agreement. According to this party, turnout in the referendum was 650 thousand voters and 90% of them voted in favour of the country's accession in the NATO and EU.
On the other hand, the two largest parties in the country, SDSM and VMRO-DPMNE have made it clear that no consensus can be found for the voting of the agreement in parliament and that they both want elections to take place. /ibna/