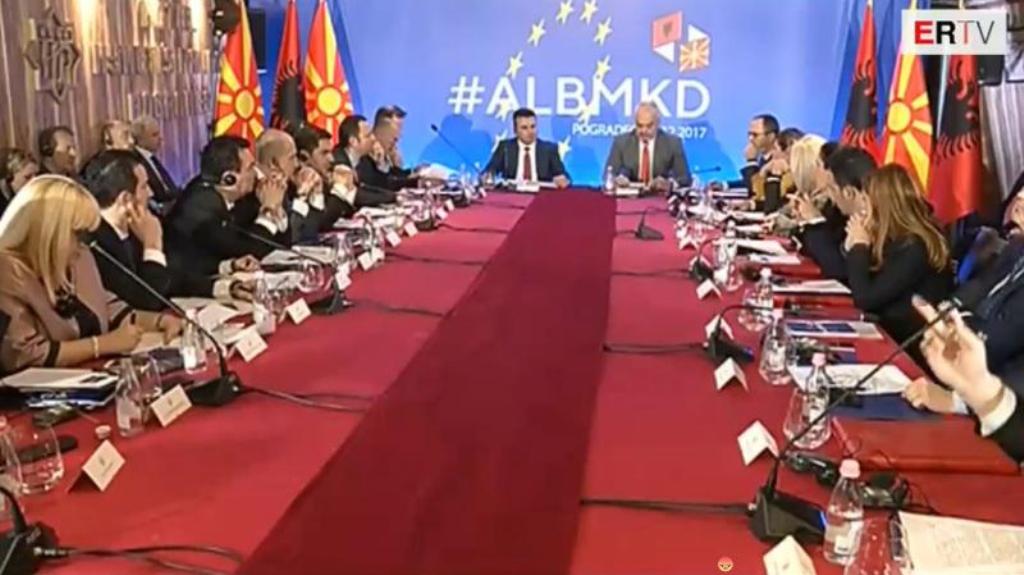 Governments of Albania and FYROM have held a joint meeting today in the southeastern town of Pogradec.
The meeting was opened by the Prime Minister of Albania, who said that our two nations are determined to contribute for a region which is connected in every aspect.
"We have revived contacts and relations. Besides the numerous visits and the bilateral meetings that have been held from the Summit of Trieste, the meeting in Durres with the prime ministers of Western Balkans and recently, the one in Sofia, we have pledged our determination to contribute into building a region which is connected in the economic and infrastructural aspect, without barriers in the circulation of capital, people and ideas", he said.
Meanwhile, Rama said that this meeting may be considered as a key moment in the joint history of the two countries.
"We're ready to pledge for a joint engagement in building a sustainable long-term mechanism and to elevate relations between the two countries to a higher level. We want a special strategic orientation, therefore the agenda of work that we have determined and which is reflected in the joint declaration, has a clear approach and is driven by concrete results", Rama also said. /balkaneu.com/