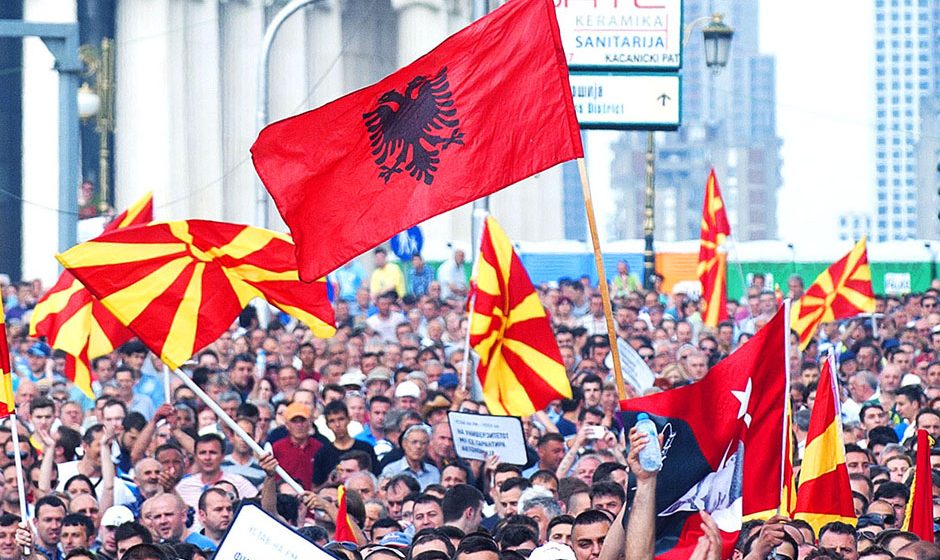 Albanian party in power, BDI (Democratic Union for Integration) has backed the latest proposal for the country to be called Republic of Ilinden Macedonia. The deputy prime minister for European Affairs, Bujar Osmani, who is a senior official of this party, said that this name consists of an internal compromise between Macedonians and Albanians.
"I believe that this solution explains the concept of the joint fight between Albanians and Macedonians for a joint state reflected through the Uprising of Ilinden", said deputy PM Osmani.
The largest Albanian opposition party, Alliance for Albanians, is against this proposal.
"This name goes against the secular nature of the state, which is also one of the main foundations of liberal democracy", said the spokesperson of this party, Flakron Bexheti.
Political analyst, Arben Ratkoceri says that the Albanian community should also be consulted about the issue of the name. "Given that Albanians play a key role in the decisions taken in this country, then there must be a more active participation in this process and they need to be consulted on important issues", said Ratkoceri, adding that the most acceptable name should be achieved through compromise. /ibna/