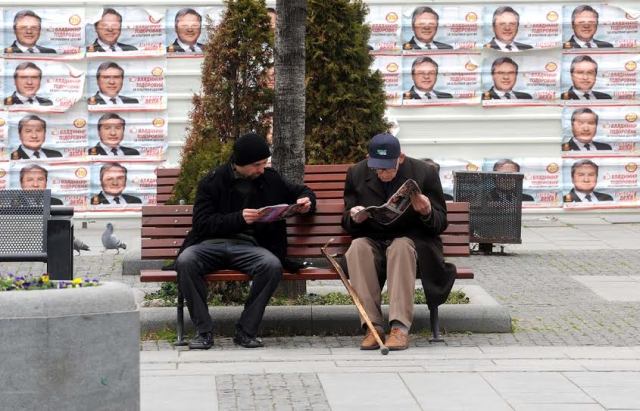 IBNA Special Report
Skopje, November 28, 2014/Independent Balkan News Agency
By Naser Pajaziti
FYR Macedonia has a large number of political parties, nevertheless, the country is not a leader as far as political competition is concerned.
While in 2005, the country had 150 political parties, today, according to the data from the Central Register, the country has 56 registered political parties.
In spite of this large number of political parties, a small number of them are active and known in the political arena of the country. There are tens of political parties that public opinion doesn't know, while a part of them are in the process of dissolution or act with only the leader as a member.
The most well known parties in the political arena are 10 parties, but even those are part of political blocks. On the Macedonian political camp, the most notable ones are VMRO-DPMNE and its allies, while in the opposition camp, it's the Macedonian Social Democratic Union (LSDM) and Liberal Democratic Party (PLD).
The political scene also has 16 Albanian political parties, but out of them, the most notable ones are BDI (Democratic Union for Integration), as part of the government, Albanian Democratic Party and Albanian Democratic Renaissance.
Now, the political scene will be joined by another three Albanian parties, "Besa" Movement, Reformatory Party of the mayor of Struga, Ziadin Sela and National Democrat Front.
Political analyst, Edmond Ademi told IBNA that it's hard for small political parties to survive in FYROM and that their growth is made even more difficult by the electoral model.
"Electoral model in FYROM favors large parties and in this case, we have four large parties and 40 small parties. Regardless as to when they were formed, small parties perform poorly in the elections and they disappear", says Ademi.
According to him, in the majority of cases, parties are formed to be part of large coalition in order to win a seat in parliament or for other interests.
"If a given party defends the interests of society, then that party should exist, but if it's founded based on personal interests or to join a larger party or a coalition, then that party is destined to vanish. This is why we have these parties which are born and vanish", says Ademi, adding that this process is normal for a country which is half democratic.
Based on official data, in 2005, FYROM had 150 political parties and five years later, in 2010, their number went down to 99. Meanwhile, today, this number has been reduced to 56 parties.
Citizens believe that they do not need many political parties due to the distribution of votes. Milena R, a citizen from Skopje, told IBNA that there's no need for many parties, but only a small number, in order for the vote of the citizen to count. "There's no need for a large number of political parties, because we're a small country. The citizen needs fewer parties, in order to focus on their political offers. In a situation where we have a large number of parties, there's a chaos and it's very difficult for the citizens to decide", says Milena.
Bosnia and Herzegovina is the country with 183 political parties in the region, marking a record on a European level. Out of the other former Yugoslav republics, Croatia has 120 parties, Kosovo has over 100 parties, Serbia has around 90 parties, Montenegro 45 and Slovenia 30. /ibna/