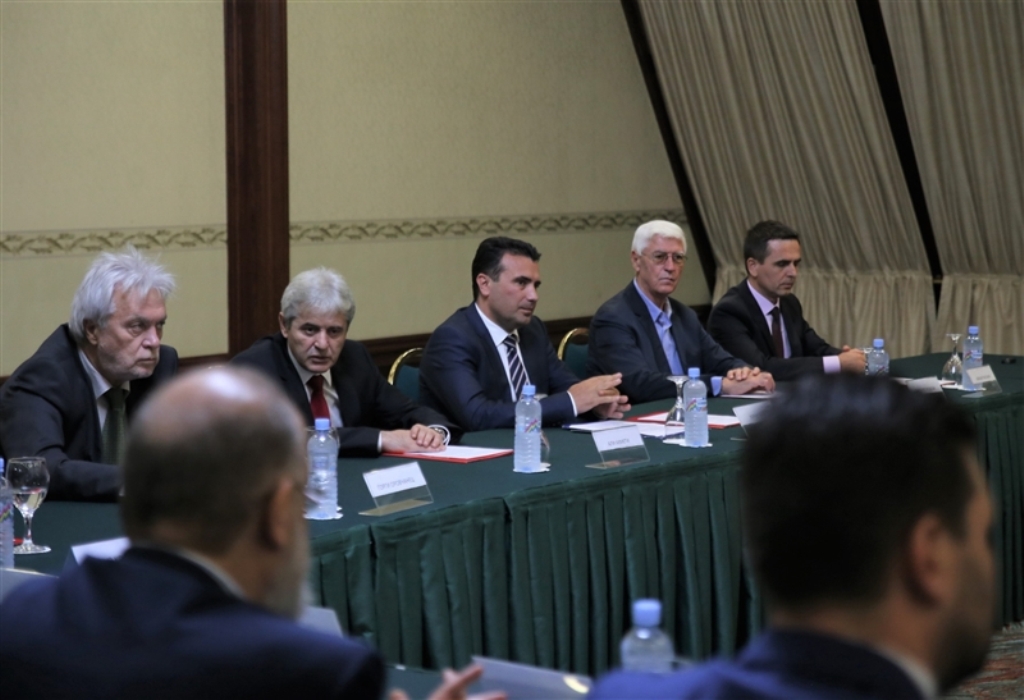 Last night, over 30 political parties signed a joint declaration to express their support for the referendum which will decide on the issue of the name and the Euro-Atlantic future of the country. The meeting was summoned by PM Zoran Zaev, who said that these political forces have agreed on urging citizens to participate in the referendum.
According to PM Zaev, these political parties are clear about the fact that the only way for the country to attain its strategic goals is accession in the NATO and EU.
"I'm confident that the majority of citizens will meet their civil obligation by participating in the referendum and by voting for a European Macedonia", Zaev said. The Prime Minister also called on VMRO-DPMNE to unveil its position on the referendum.
On the other hand, the largest opposition party, VMRO-DPMNE has not yet announced its position about the referendum. MPs from this party had a meeting, but they did not come up with a final decision. Meanwhile, parliament is waiting for VMRO-DPMNE to reply if it will hold a campaign for the referendum.
At the beginning of September, political parties are expected to hold a more intensive campaign for the referendum that will decide whether citizens agree with the country's new name "North Macedonia" which was decided in the deal signed between Athens and Skopje in Prespa. /ibna/