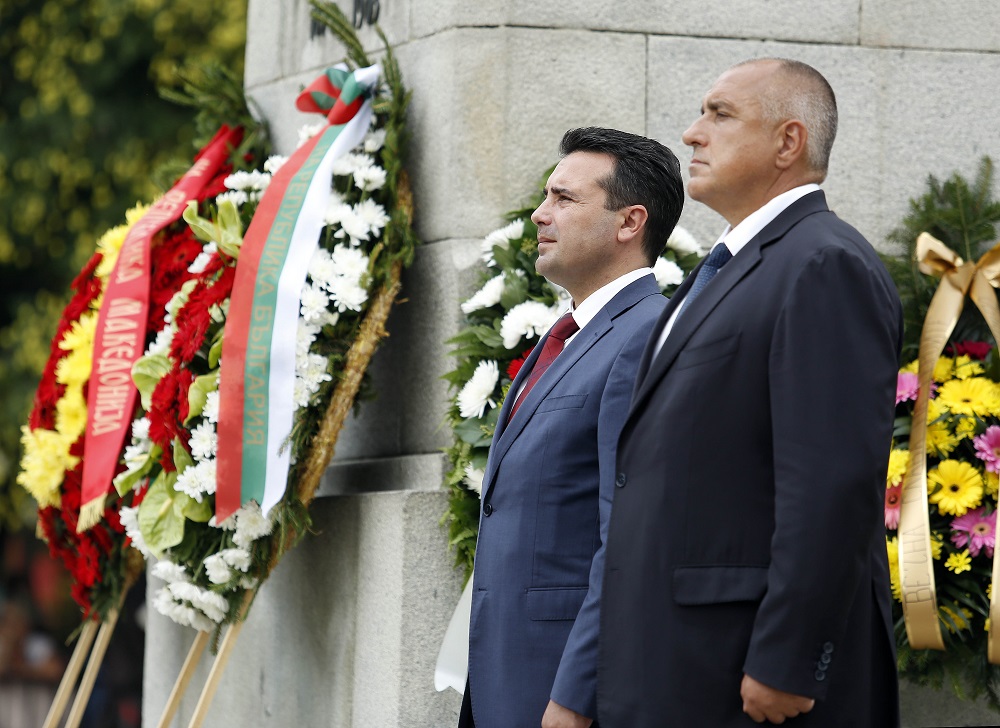 Bulgarian Prime Minister Boiko Borissov gave a rebuke on August 9 to his fYRO Macedonian counterpart Zoran Zaev, who had said at the weekend that the Ilinden–Preobrazhenie Uprising was a Macedonian insurrection.
Borissov said that the issue was one for historians, but also cautioned that such statements should be weighed carefully and could have repercussions down the line.
"When he said something like that, if he said it carelessly, that's on his head, because when he comes to the European Union and we have to give our approval [to Macedonia joining the EU], we will remind of these things," Borissov told reporters when he attended the last day of the Platinum Lion military exercise, as quoted by Bulgarian National Radio.
Relations between Bulgaria and fYRO Macedonia have been on the upswing over the past 18 months, with the two countries signing a good neighbourliness treaty in August last year, subsequently ratified by both countries' parliaments and which came into effect in February 2018.
The signing was on the eve of last year's joint commemoration of the uprising and this year, Borissov and Zaev once again met in the south-western Bulgarian town of Blagoevgrad last week, for another joint commemoration.
Borissov and Zaev held talks before heading to Blagoevgrad's Macedonia Square to pay tribute at a monument to Gotse Delchev, the VMRO leader who died in a clash with Ottoman forces in May 1903 while involved in the planning of the coming uprising.
But Zaev's latest remarks offered a reminder for the reason why relations between the two countries – as well as between Macedonia and Greece – have been strained for decades, as issues of identity, language and history frequently inflamed public opinion on both sides of the border.
However, as part of the official warming of bilateral relations, Bulgaria and fYRO Macedonia are seeking deeper formal dialogue over shared history, including through the formation of a joint commission on such issues./IBNA
(Zaev and Borissov during the joint commemoration of the Ilinden Uprising in Blagoevgrad on August 2 2018. Photo: www.government.bg )