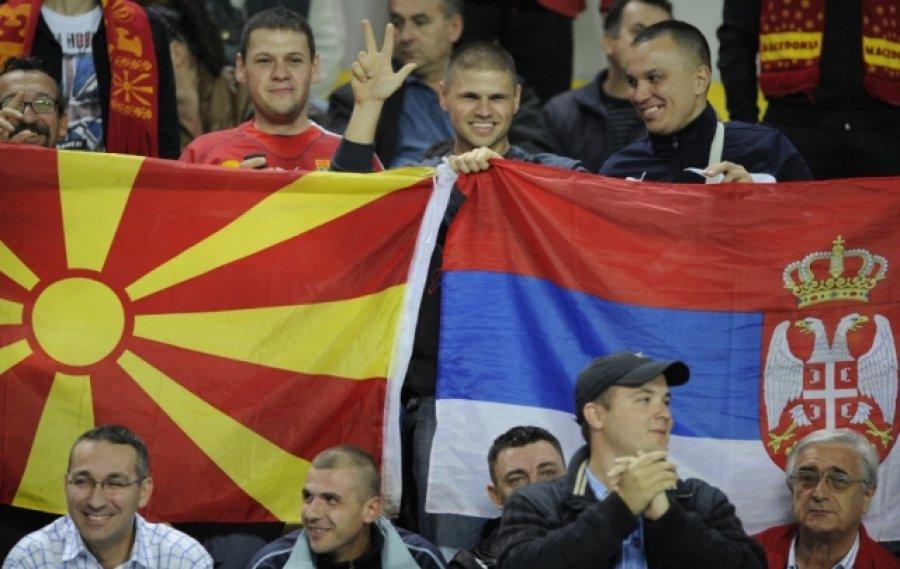 Skopje, May 25, 2013
More than 66% of FYR Macedonians consider Serbia as the friendliest country for FYROM, while over 66% believe that Albania is not a friendly country to FYROM.
The survey has been carried out by the Institute for Research of Public Opinion "Dimitrije Cupovski" from May 17 until May 21, where 1050 people were asked. The survey aimed to analyze the perceptions and approaches of people toward neighboring countries and the relations of FYROM with these countries.
According to the survey, 66% consider Albania as a hostile country toward FYROM, while 79.8% of Albanians in FYROM have stressed the contrary.
Serbia is the friendliest and closest country for Macedonians as far as good neighboring relations are concerned. 66% of Macedonians have answered yes and 28% have answered no to the question as to whether Serbia is a friendly country to FYROM. On the other hand, 56% of Albanians believe that Serbia has a hostile approach to FYROM, whereas 26% said that Serbia had a friendly approach to FYROM.
As far as Bulgaria is concerned, 23.5% of Macedonians believe that this country has a friendly approach and partnership with FYROM, while 36% of Albanians have responded in a positive way about Bulgaria as a friendly country. Around 64% of Macedonians have stressed that Bulgaria has a hostile approach toward FYROM.
As far as Greece is concerned, 86% of the Macedonians that were asked, stressed that this country has a friendly and unfriendly approach to FYROM, whereas only 72% of Albanians have answered this question. Only a minority of 6 and 9% of these two communities said that Greece has a friendly approach toward Skopje.
As far as those countries who have good intentions toward FYROM, 60% have answered in favor of Serbia, 0.5% in favor of Albania, 4.5% in favor of Bulgaria, 0.5% in favor of Kosovo, 0.6% in favor of Greece, etc. /ibna/