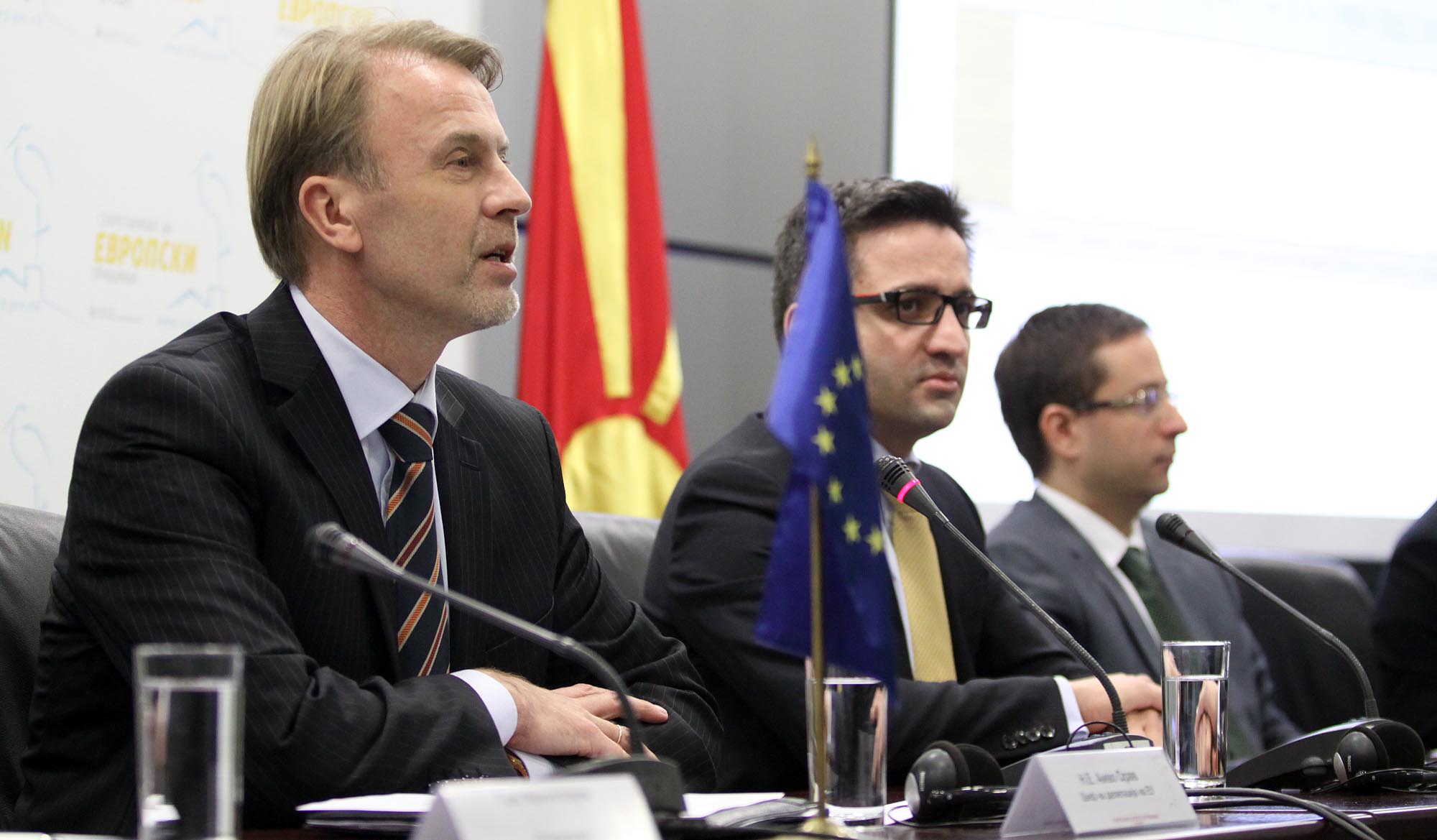 Skopje, January 30, 2014/Balkan Independent News Agency
FYR Macedonia has not been successful in exploiting IPA funds. Out of 614 million Euros allocated from 2007 to 2013, the country has only managed to exploit 34%.
EU ambassador to Skopje, Aivo Orav believes that the problem consists on the lack of administrative capacities in quality and quantity.
"One of the main needs is the structural reform for the improvement of administrative capacities in order to increase the number of contracts and not allow funds to be lost, like it was the case in 2013 with 20 million Euros. The challenges that we face include difficulties in absorbing money where institutions face restrictions in the aspect of quality and sometimes quantity", said today the EU ambassador, Aivo Orav in a joint press conference with the Minister of European Integration, Fatmir Besimi.
Nevertheless, besides the weak administration which has not contributed in attracting IPA funds, Mr. Besimi said that the government has identified the problems and that its future activities will be focused on 4 domains.
"Strategic planning and programming, organization and procedures in the implementation of IPA; coordination and communication for IPA; strengthening of institutional capacities, training, etc", said minister Fatmir Besimi.
According to the Minister of European Integration, the main goal is to send a signal to Brussels that European money allocated for FYR Macedonia is a good investment for the European Union.
EU has announced that it will allocate 600 million Euros for 2014 to 2020. Nonetheless, their attraction will once again depend on competitive projects and readiness of institutions to benefit them.
Most of the funds are focused on building institutions and cross border cooperation, while a very small percentage is focused on rural development and human resources. /ibna/