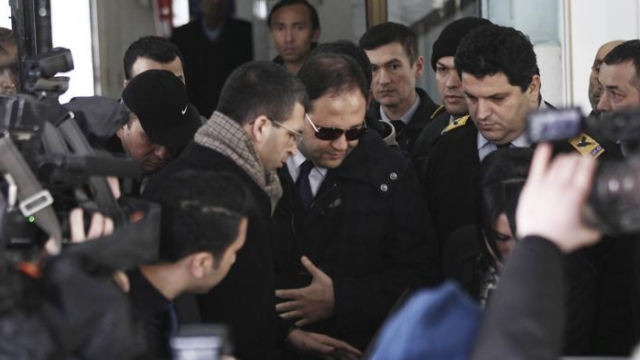 Skopje, December 24, 2013/ Balkan Independent News Agency
An operation carried out by police in Turkey discovered an amount of money which was destined for FYR Macecdonia.
Around 2 million Euros were discovered by Turkish police during a raid in the home of the general director of Turkish bank "Halkbank", Suleyman Asllan.
Mr. Asllan claimed that the money was brought in his home by the son of Hussein Burge MP, who is the chairman of the Foundation and founder of the International Balkan University in FYROM. He said that he would deliver this money for the university and other religious schools in FYR Macedonia. This money should have gone through "Halkbank", because according to Asllan, no other forms could be used due to legal procedures.
During this operation and the raid at Mr. Asllan's house, police found 4,5 million USD hidden in a shoe box.
"Not being able to transfer the money to Macedonia, the money remained in my home. Had I left them in the bank, I would have to declare on which name should they be calculated and for what. This is why I've kept the money at home. A part of the money, around 950 thousand Euros, we managed with a lot of difficulties to send to Macedonia, while the remaining 1 million Euros remained at my home and they have now been seized", declared general director of 'Halkbank'.
The known Turkish bank, with its branch in FYROM is also accused of transfers and unlawful transactions of money with Iran, although an international embargo imposed by USA is still in force.
24 people have been indicted during the arrests carried out in Turkey and amongst them are sons of the ministers of Interior, Economy and the son of the general director of Halkbank. The Minister of Interior, Muamer Guler resigned yesterday following arrests on charges of corruption. In the framework of its operation, Turkish police arrested tens of people close to Erdogan, while the government sacked 70 police inspectors on the charge of abuse with office. /ibna/