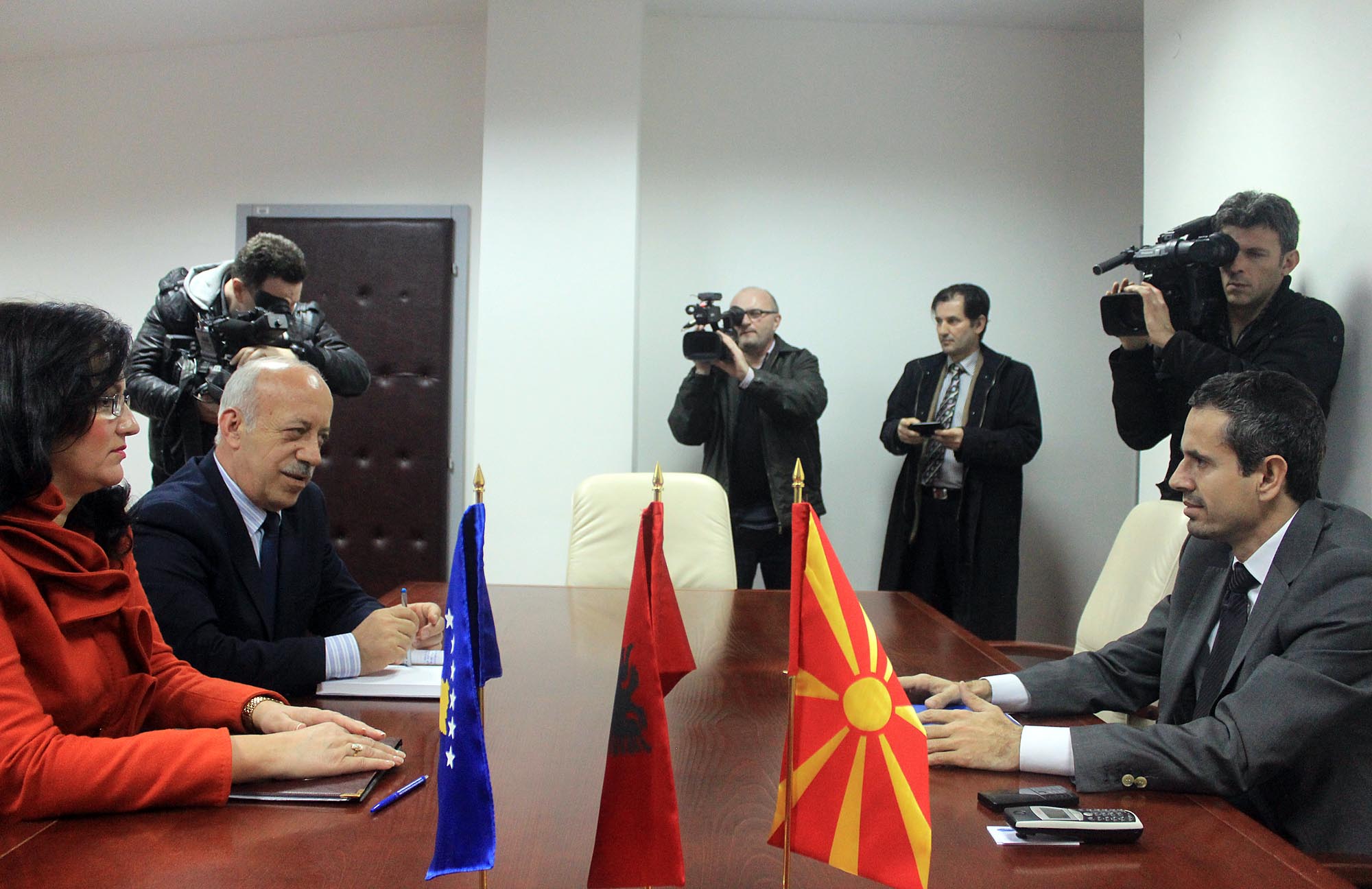 Skopje, February 13, 2014/Independent Balkan News Agency
By Naser Pajaziti
FYR Macedonia, Albania and Kosovo are coming to an agreement in order to recognize the right to pension to the citizens of these countries.
There are thousands of citizens from the former Yugoslav Republic of Macedonia and Kosovo who have worked in both of these countries during the time of former Yugoslav federation, but there are only a few from FYROM and Albania who have worked in the respective countries and who demand their years of work to be acknowledged.
But, many citizens of Kosovo and FYROM have not been able to benefit pensions due to the lack of an agreement between the two countries in the domain of pension.
It's impossible to live without a pension
People who have reached the retirement age are not benefiting a pensions due to the lack of agreements between the countries and they expect this issue to be solved as soon as possible.
"I have worked for an enterprise in Han of Elez in Kosovo. I am now 68 years old and I have not been able to benefit a pension, because there's no agreement between the two countries. As a citizen of Macedonia, I cannot benefit a pension and on the other hand, I'm unable to be granted Kosovar nationality. But I hope that an agreement will be able to regulate this issue and this has been promised to us", says Shefki A., from Skopje.
According to him, life and daily expenses, at a time when living costs are rising, cannot be afforded without a pension.
Many citizens of FYR Macedonia have worked in Kosovo and after the dissolution for the former Yugoslav federation, they have lost their jobs and have returned in FYROM. A part of them returned with the arrival of Slobodan Miloshevic's regime in Kosovo.
The agreement is signed
With the agreement between FYR Macedonia and Kosovo, the citizens who have worked in both of these countries will be acknowledged their years of work and will be entitled to a pension. The head of the Pension Fund of FYR Macedonia, Bekim Neziri said that the realization in practice of the agreement between the two states has come to a standstill due to technical problems in Kosovo. Nezri met today (13.02) the heads of the pension funds of Kosovo and Albania.
"I'm confident that we will overcome technical issues with the colleagues from Kosovo. We have 16 demands from citizens of the Republic of Macedonia to sign this international agreement and I believe that this situation will be resolved within a period of 30 days", said Bekim Neziri, head of Pension Funds in FYR Macedonia.
Meanwhile, the head of the Department of Pensions of Kosovo, Sami Salihu says that it's important to implement the agreement signed last year between FYR Macedonia and Republic of Kosovo, an agreement which has come into effect on November 17, 2013.
An agreement is also aimed to be reached with Albania
Pension Fund of FYR Macedonia is looking into the possibility of reaching an agreement with the Pension Fund of Albania (Institute of Social Securities) in order for citizens of both countries to be acknowledged their years of work and to benefit a pension.
"I believe that within 2014, all Albanians who have worked in the territory of Macedonia and all citizens of Macedonia who have worked and lived in Albania, will be part of this agreement and will benefit their pensions wherever they live", declared Vjollca Braho, head of the Institute of Social Securities in Albania.
Around 2 thousand pensioners from FYR Macedonia and Kosovo will benefit out of this agreement. So far, FYROM has signed agreements for social securities with 18 different countries of the world. From the implementation of these agreements, 35 thousand citizens of FYR Macedonia benefit pensions from other countries. /ibna/