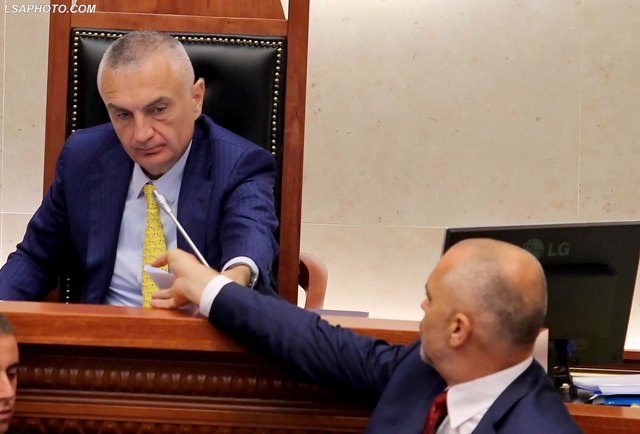 Tirana, 27 May 2016/Independent Balkan News Agency
Neither Ilir Meta nor Edi Rama do know or reveal what will happen to the current coalition in 2017. Rama says that this is not the time to decide on the destiny of the coalition between SP and SMI.
Rama's declaration during an exclusive interview last night comes a few days after Mr. Meta has repeatedly said that it has not yet been decided what will happen to the coalition, recalling that the 2013 coalition was valid for four years and that negotiations can take place in 2017.
Like Meta, Rama too says that it is still early to say if there will be another coalition with the leader of SMI, Ilir Meta.
Rama emphasizes the work done, according to him, in these three years of coalition between SP and SMI: "We're part of a coalition which can be considered as a reformist coalition, which has guaranteed a difficult turning point in every aspect. A number of reforms have been delivered, which hadn't been done in twenty odd years".
Meanwhile, Rama says that he's not happy because there are many things which have not yet been done:
"I am proud but not happy, because there are many things to be done and what's most important is the resistance that we are encountering not only from the DP, but from all four corners, the resistance of the past and of all the bad habits as opposed to the efforts to build a fair Albania for the young generation".
In this aspect, Rama says that the coalition has done its job. As far as the future is concerned, Mr. Rama responds: "There's always a moment to do things and the moment to analyze and to prepare a strategy of the next four years will come, but it is not here yet".  /balkaneu.com/