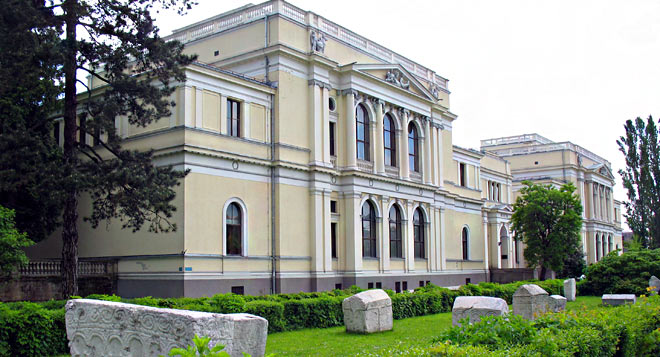 Sarajevo, October 30, 2015/Independent Balkan News Agency
By Mladen Dragojlovic
The US Agency for International Development (USAID) presented on Friday, in the BiH National Museum in Sarajevo, the campaign named "Time Capsule: the next 20 years".
The aim of the campaign is to encourage citizens, especially young people, to not only think about their future, but to record their visions for the next 20 years and demand the changes necessary for the development and creation of a more tolerant, prosperous country.
The new Director of the USAID Mission in Bosnia and Herzegovina, Peter Duffy, presented the USAID's vision for a better future for BiH and emphasized the commitment of USAID to work, in cooperation with the citizens of the whole country, towards achieving those objectives.
"The idea of ​​the project is to reach out to all citizens of BiH and to see what their ideas are for the next 20 years", Duffy said.
As the two most important things for the prosperity of BiH, he pointed out the creation of jobs to give the opportunity to citizens to contribute to the prosperity of the country and to reduce corruption in all spheres of life. In order to achieve these objectives Duffy stressed that it is essential that the government becomes transparent and that politicians provide citizens with what they promised in their election campaigns.
Attendees on presentation of the project were addressed by representatives of non-governmental organizations, Abel Purivatra from KULT, Naida Pekmezović the Youth Sports Games and Ines Kavalec from the association "Give us a chance". They explained the reasons for participating in the campaign and the summary of their messages for the future of BiH, which will also be sealed in a time capsule of these associations.
One hundred time capsules are already in the hands of youth and marginalized groups in the country. Besides them, the so-called great "Alfa" time capsule is currently traveling through major cities of BiH to collect the messages of citizens.
All the time capsules will be sealed and submitted, on November 21, to the National Museum for safekeeping until 2035, when they will be opened.