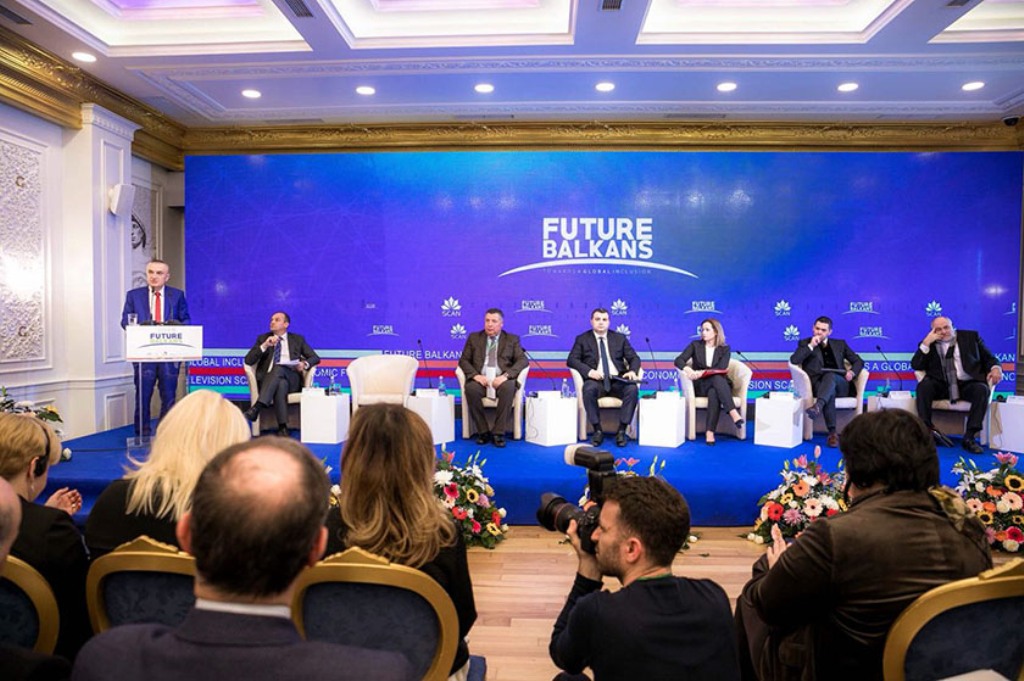 The first edition of the "Future Balkans" economic forum has been held today in Tirana.
The president of Albania, Ilir Meta stressed the fact that according to him "the growing pressure coming from globalism is very strong for each of our countries and for the entire region".
"The fast and unstoppable process of globalization dictates the need for closer collaboration and the creation of a joint economic zone, which would send to the European Union and other developed markets in the world the message of hopeful and unexplored potential of a market which has 20 million consumers, which is coordinated to create added value in economic development", he declared.
According to him, the smartest strategy would be to create synergies between our countries in order to draft "a unified platform of strategic investments", where the entire region is seen as one for multi-national corporations or for major projects with a regional impact.
Meanwhile, deputy Prime Minister of Kosovo, Enver Hoxhaj said that 2018 may turn into a European year for the Balkans, referring to the European Commission, which is expected to propose a new strategy which relates to the enlargement of the European Union in the Balkans. /balkaneu.com/